The Clarks to open for Donnie Iris and the Cruisers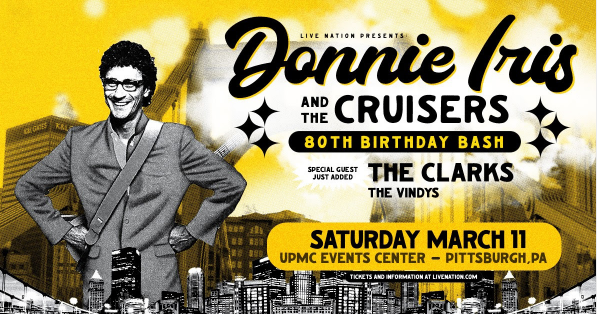 Hope Beatty, Head Arts and Entertainment Editor
November 28, 2022
Another special guest, The Clarks, will now be accompanying Donnie Iris and the Cruisers on their visit to the UPMC Events Center.
Donnie Iris and the Cruisers, The Vindys and The Clarks are now scheduled to perform on RMU's campus on March 11. The performance will celebrate Iris's 80th birthday.
Guests can purchase tickets now with the two-for-one ticket offer that is going on now through linktr.ee/UPMCEventsCenter.