Which Christmas Cookies Brought the Most (For Me) Cheer This Year?
Hope Beatty, Head Arts and Entertainment Editor
January 1, 2023
Every year, my family goes crazy baking Christmas cookies, usually dedicating a whole weekend to just baking. This year, we made a grand total of 15 different cookies.
Now that the holidays are winding down, it is time to rank all of these cookies so without further ado here are my top five picks of the year.
5. Peanut Butter Blossoms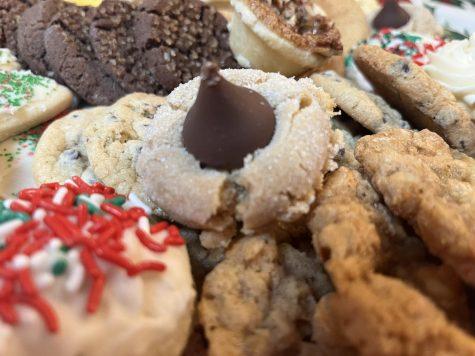 Peanut butter blossoms, or as my family calls them Hershey kiss cookies, are number five on my list. These classic cookies feature the all-time favorite flavor combination peanut butter and chocolate. Not only is their flavor combination a classic but these cookies also bring back childhood Christmas memories for me. For their classic flavor combination and nostalgia, these cookies have earned a spot on my Top Five list.

4. Russian Tea Cookies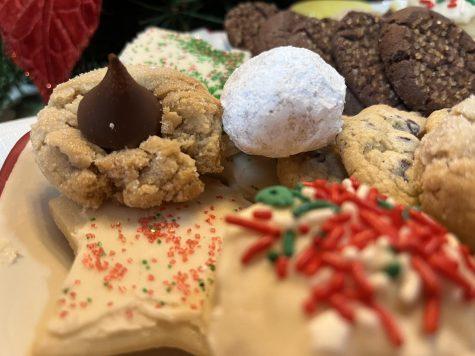 My grandmother always makes these cookies that are very buttery and nutty that we have always called Russian Tea Cookies or Snowballs. These cookies are small, round cookies filled with buttery, nutty goodness and to top it all off, they are coated in powdered sugar. The combination of the walnuts, butter, and powdered sugar is a complete "must have" during the holiday season.

3. Caramel Cups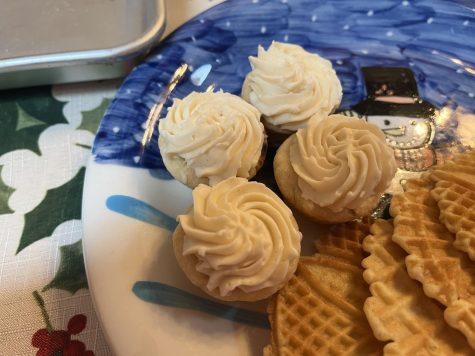 Caramel Cups are another one of those cookies that have been around for my entire childhood. These cookies are quite literally cups of caramel, but they are topped with a buttery frosting that just makes the entire cookie for me. The combination of the melted caramel and the topping reminds me of the classic candy, caramel creams. These small cups of happiness are number three on my list.

2. Pizzelles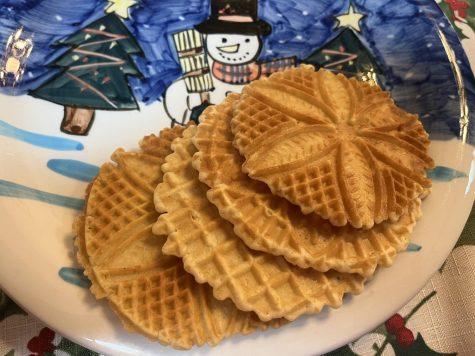 Pizzelles are a cookie that not everyone has heard of. That is because they are a traditional Italian cookie that my family makes every year for special occasions. My mom learned how to make them from her mom, and I learned how to make them from my mom. Pizzelles are a flat, thin, crispy cookie that you can flavor many different ways. Some people like to flavor theirs with vanilla, but my family has always used anise and oranges. I know this combination might not be a win for everyone, but the freshness of the orange, and the bitterness of the anise is what gives these cookies the number two spot on my list.

1. Snickerdoodles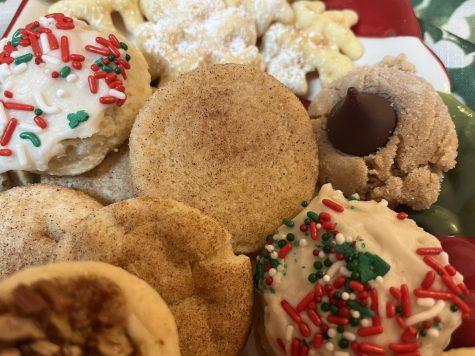 The snickerdoodle is one of the most classic cookies of all time and the way my family makes them put them on the top of my Top Five Christmas Cookies list. We do not do anything special to them, but they always come out soft and chewy. This classic cinnamon and sugar-coated cookie are excellent on their own or with a cup of coffee or tea which is why they are my number one favorite Christmas cookie of all time.
Now that I have told you my top five favorites, it is time to mention a few that did not make this list but are still worth mentioning. Honorable mentions include: the classic sugar cookie, and chocolate brownie cookies.
With all of the cookies that I had to choose from this year it was very hard to narrow down my choices to just five.