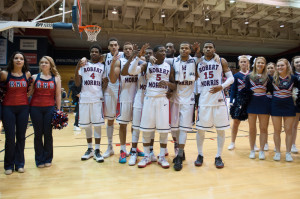 Chris Mueller, Copy Editor

January 29, 2014

Filed under Breaking News, Sports, Top Stories
In an updated statement made to the Pittsburgh Post-Gazette this morning, RMU spokesperson Jonathan Potts clarified details over the suspensions of four men's basketball players for a violation of university policy. Following last week's announcement on the ndefinite suspensions of student athletes...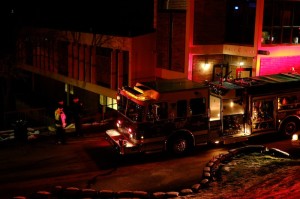 Paul Wintruba, Photography Editor

December 10, 2013

Filed under Breaking News, Moon Twp. News, News, Top Stories
Around midnight tonight, Dec 10, campus police and local fire teams responded to an alarm at RMU's Hale center. According to Officer Mckee, smoke from a shorted out heating unit was found in room 310 of Hale center. Fire teams are working to ventilate the area with fans to clear out any lingering smoke,...