A convicted killer who has been on the run from authorities after escaping from the Chester County Prison has been apprehended following a two-week-long manhunt.
Danelo Cavalcante, 34, was convicted and sentenced to life in prison for murdering his ex-girlfriend, Deborah Brandao, in a brutal incident in which he stabbed her 38 times in front of her two children.
Communities in the Chester County area have been on edge since the manhunt began. The escaped convict was spotted inside homes, changed his appearance by shaving his beard, and stole a van throughout the two-week-long ordeal. About 500 officers from several different agencies were involved in the search, including the Pennsylvania State Police, the FBI, and the U.S. Marshalls Service.
Cavalcante was located after he was spotted by a police helicopter using heat-seeking equipment around 1 a.m. Wednesday morning in a rural area about 30 miles west of Philadelphia. A thunderstorm prevented authorities from immediately moving in on the escapee. Heavily armed law enforcement officers surrounded the assailant around 8 a.m. Wednesday.
Story continues below advertisement
Police found Cavalcante sleeping on top of a rifle that he stole from a local garage. The suspect attempted to flee the scene but was subdued by a police dog which prevented him from using his stolen firearm.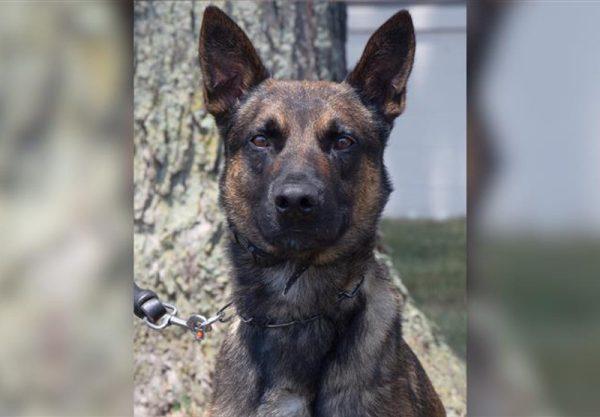 Pennsylvania State Police Lieutenant Colonel George Bivens stated, "It brought a new level of danger for all of our people out here in the field when we knew he obtained a firearm, for me the biggest relief is no one in the community was harmed and no law enforcement officer was harmed either."
Media cameras captured police leading the murderer in handcuffs into the back of an armored vehicle, wearing a Philadelphia Eagles sweatshirt. Cavalcante, a Brazilian national, is also wanted in connection to a 2017 homicide that occurred in Brazil according to the U.S. Marshalls Service.
Local resident Catherine Evans said, "I am in shock that he was this close, I'm very relieved to get back to normal. The normal grind that I don't look forward to, I am very much looking forward to it."
Pennsylvania State Senator Katie Muth said in a statement, "Today, Danelo Cavalcante will be placed behind bars for the rest of his life. I also want to remember the victim, Deborah Brandao, whose family has been terrorized all over again for the past few weeks, no amount of justice will bring Deborah back to her family, but today at least they can sleep a little easier knowing that Cavalcante cannot hurt anyone else."