Former President Donald Trump voluntarily surrendered to authorities at the Fulton County jail in Atlanta on Thursday evening. Trump was booked, had his mugshot, and fingerprints taken. This is an unprecedented moment for the country, as this is the first time in history a former president has had a mugshot taken.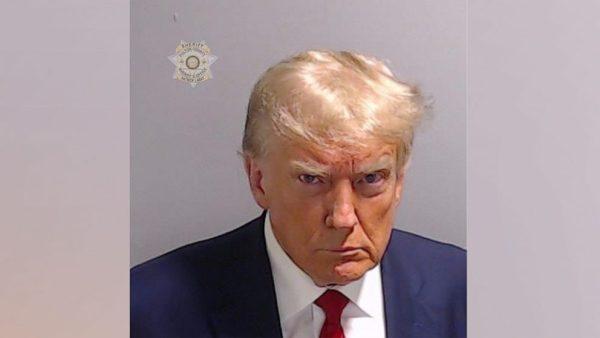 Trump was processed and released in a timely fashion which took approximately 20 minutes. He had his legal team negotiate his booking to take place during primetime viewing for cable news networks. The bond was set at $200,000 and is currently the highest out of all of the 19 defendants.
In addition to the $200,000 bond, there is a stipulation that Trump cannot intimidate any co-defendant or witness in the case.
Story continues below advertisement
Despite all of the legal troubles and potential criminal convictions, Donald Trump is still the frontrunner in the 2024 Republican Presidential polls.
Trump is being charged with racketeering and conspiracy to overturn the 2020 election in Georgia, among other charges. Trump recently hired a new defense attorney, Steven Sadow, to replace Drew Findling.
Trump stated, "We did nothing wrong; we have every right to challenge an election that we think is dishonest." Trump also said, "It is a very sad day for America."
Fulton County District Attorney Fani Willis asked Judge Scott McAfee to set Oct. 23 as the beginning of the trial for all 19 defendants. Trump's legal team filed a motion opposing a speedy trial date. They would like for the trial to occur after the 2024 election.
Trump posted his mugshot on X, formerly known as Twitter. This is his first post on the platform since 2021. It is reported that Trump is going to use his mugshot to fundraise for his 2024 campaign.
Trump flew back to New Jersey following his departure from Atlanta. This is an unparalleled time in American history, and it is likely assumed that several more unprecedented events will occur in the coming months.