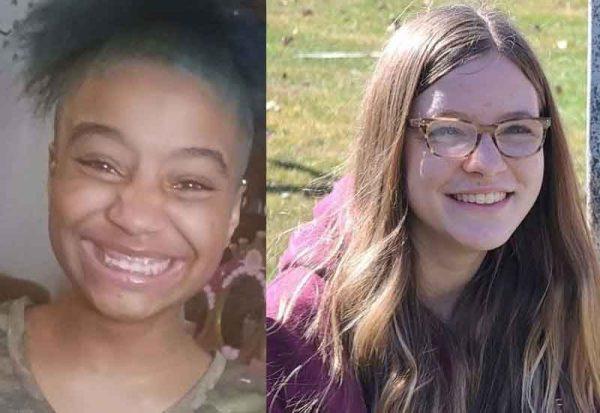 PITTSBURGH, PA – The Pittsburgh Police Special Victims Unit is asking for the public's assistance to find two missing juvenile girls. They are believed to be at risk.
Story continues below advertisement
The girls have been identified as Aakira Harris and Kayleigh Phillips, who are believed to be together. The pair was last seen at 2:30 p.m. near North Braddock Avenue and Penn Avenue on Sunday, September 24th.
Harris is a 15-year-old, four foot 11 African American with brown eyes. She has a blueish ponytail and may be wearing glasses.
Phillips is also 15, five foot one, 115 pounds, with blonde hair and blue eyes. She also has glasses. Phillips may be headed to the Allison Park area.
If you have any information about the whereabouts of the two girls, please reach out and contact law enforcement at (412)-323-7141 or call 9-1-1.