RMU slides past Sacred Heart, 3-0
The rain held off on Friday afternoon in Moon Township, and as the skies cleared up the Robert Morris University men's soccer team began their Northeast Conference play. Their opponent – the Sacred Heart Pioneers. Sacred Heart kept up the pressure throughout the game, but could not get past goalkeeper Brenden Alfery as the Colonials took a 3-0 win.
The majority of the first half consisted of back-and-forth physical play, with both team battling to get the ball in to their offensive end of the pitch. It wasn't until the 43rd minute of play when Neco Brett shot a 30-yard free kick, directly to Pioneer goalie Tucker Hackett, which sailed past him and into the top left corner for the first goal of the game.
"I was said to Keane, this is my kick, I've been practicing it, so he said go for it." said Brett about the long free kick. "Keane said go straight for the goal and I said relax, I got this. Then I just kicked it."
It didn't take the Colonials too long to get another one on the scoreboard, as Jake Cooper was able to head in his second goal of the season off of a corner kick from Keane McIvor. The goal came with under a minute of play left in the first half. The second half didn't exactly go the same way, as Sacred Heart had majority of possession.
"Despite the win today, we did a lot of defending, which doesn't really show on the score line." said Cooper. "We need to try and keep the ball more and not be in the backfield so much."
Although the Colonials did indeed have to play back more in the second half, they were able to get one more goal in the net, this time from Corey McCurdy's pass to McIvor. McIvor was able to take his opportunity to get a shot off that went right underneath Hackett for the third goal of the day.
Alfery and his Colonial defense were able to hold off the Pioneers, stopping them from scoring any goals. The senior goalie recorded five saves during regulation time.
Robert Morris looks to continue conference play with another win on Friday, Oct. 16, when the face LIU Brooklyn in N.Y. The match is slated for a 4 p.m. start time.
About the Writer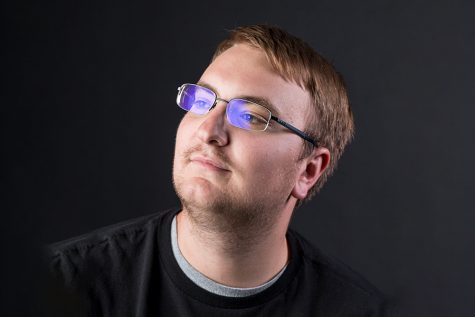 Nick Milliron, Videographer
Nick Milliron is a senior TV/Video major, with a minor in Documentary Studies. He is the general manager for RMU-TV and currently works for AT&T Sports...