Can't stop Koby
January 23, 2018
Not many freshmen have made such an impact on a team quite like Koby Thomas. At the halfway point in his freshman year, Thomas is averaging 13.5 points and 6.3 rebounds per game. Thomas also has two double-doubles and has scored 20 or more points in a game six times this season. In order to understand the success, you have to understand what drives him.
Thomas hails from Philadelphia where he played for the famed Imhotep Charter and tore up the competition in high school.
In his senior year, Thomas led Imhotep Charter to the program's sixth Philadelphia Public League Championship in the past 15 years. Imhotep Charter climbed in the national ranking, reaching as high as third in the country.
He also spent time playing AAU basketball for Team Philly. He scored 30 points in a game. That performance helped Team Philly clinch a berth in the Donofrio Classic Championship game. Thomas feels that his experience was beneficial for his growth as a player.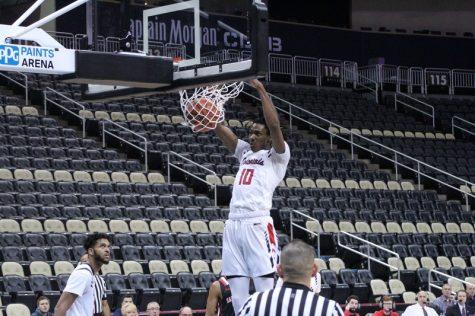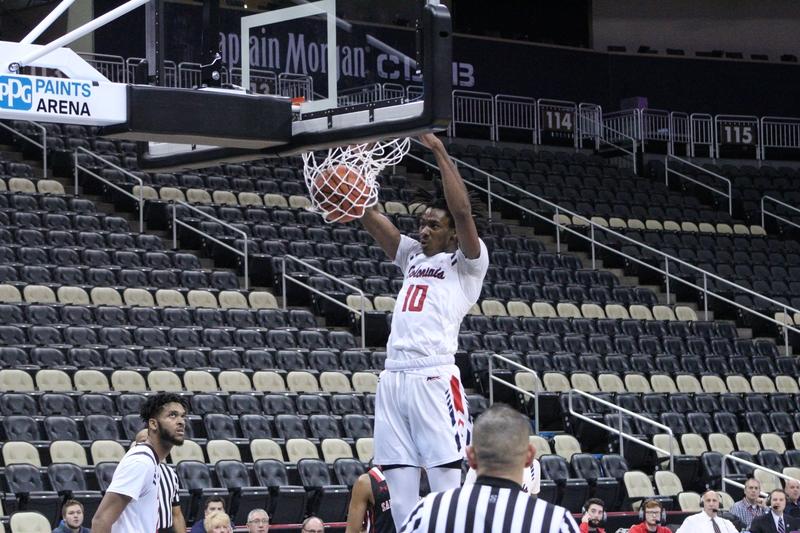 "(Playing for Team Philly) was great. I developed all my skills and learned how to play basketball hard," said Thomas.
Thomas was a highly recruited player coming out of high school. To get him to Robert Morris, Coach Andy Toole had to compete with schools like Arkansas, Texas Tech and VCU.
"I developed a good relationship with the coaching staff," said Thomas.
"Andy Toole and Kyle Griffin are the reason why I'm here,"
With all his scoring and rebounding, Thomas understands that staying humble is key to not just for him, but for the whole team to succeed.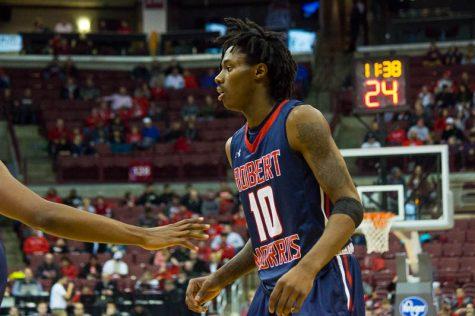 "I know that I'm a freshman, but I'm one of the leaders on the team. I just try to give everybody their hit," said Thomas.
Koby Thomas has been a force to be reckoned with on the court.
"Guess the work is paying off. I'm in the gym every day, but yeah, the work is paying off," Thomas said.
Thomas continues his campaign for NEC rookie of the year with his incredibly consistent play.
Thomas has had at least 15 points in three of the past four games. He also recorded his first collegiate double-double against St. Francis Brooklyn on Jan. 4. scored 16 points and added 12 rebounds. A week later, he dropped another double-double against St. Francis. His 20 points were accompanied by 10 rebounds.
Koby Thomas had high hopes for his first year both personally and for his team.
"This year I want to be the NEC Player of the Year. I also what to win rookie of the year," explained Thomas. "This is our year. We have a good team and everybody is playing good."
The Philadelphia product is producing, in a major way, in Pittsburgh. Koby Thomas is an important piece in the Colonials' high powered offense. He's been an outstanding addition to the RMU Colonials.