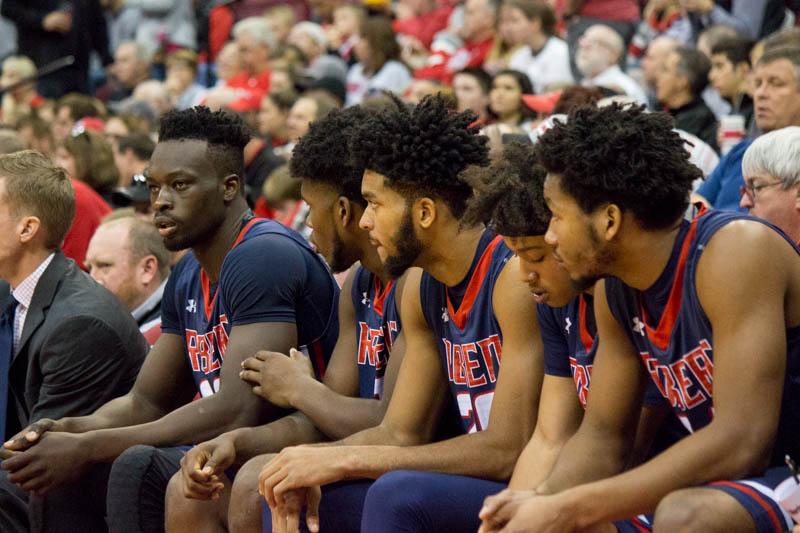 Everything you need to know: NEC Quarterfinals
Despite their rough finish, the Robert Morris Colonials men's basketball team found some postseason magic to upset a Mount St. Mary's team that absolutely dominated RMU in the regular season. The final score of this one sitting at 60-56 in favor of RMU.
Why it happened: Robert Morris finally went back to what had made them so successful at the beginning of the season, their defense. Limiting Junior Robinson was the biggest, holding Robinson to just 15 points with only two other Mountaineers reaching double digits with 11 points each. And while the Colonials only forced six turnovers in the entirety of the game, they held the Mount to just 38.5 percent shooting, make good looks hard to come by.

What it means: The Colonials still have some life left in this season. After taking two of their worst losses of the season at the hands of MSM, there appeared to be very little chance RMU could come out of Emmitsburg with the win. With the win, they have to head to Wagner to take on the Seahawks in the NEC semifinals. But for RMU, there should be optimism. Two more wins means the Colonials are back in the NCAA tournament for the first time since 2015.
Who was there: What seems to be the trend for the rest of the season is the absence of Leondre Washington who started with diminishing minutes and is now absent from the Robert Morris sideline. Filling in for some of those minutes is junior walk-on Seth Rouse, who picked up a board and a three-pointer in this one.
Who starred: There seems to be something about the playoffs that brings the best out of Matty McConnell. A 28.3 percent three-point shooter going into the game, McConnell hit 3-for-7 from long range and 7-for-11 from the field to put up a game-high 18 points. But one cannot forget the absolutely essential contributions of Dachon Burke and Jon Williams. Williams finished the day with 11 points, three assists and three rebounds, while Burke put up 14 points, six assists and two rebounds, including an emphatic game-winning dunk as the RMU Colonials went home victorious to keep their postseason alive.
Who stumbled: Junior Robinson, the NEC player of the year and an absolute rock for the Mountaineers, went near ice-cold against the stout RMU defense. Robinson shot a paltry 6-for-18 from the field only putting up 15 points, with just one rebound and two assists. Meanwhile NEC rookie of the year Koby Thomas had a quiet night as well for the Colonials. The man known for his explosive plays was near silent on the offensive end with just six points.
Skip to content