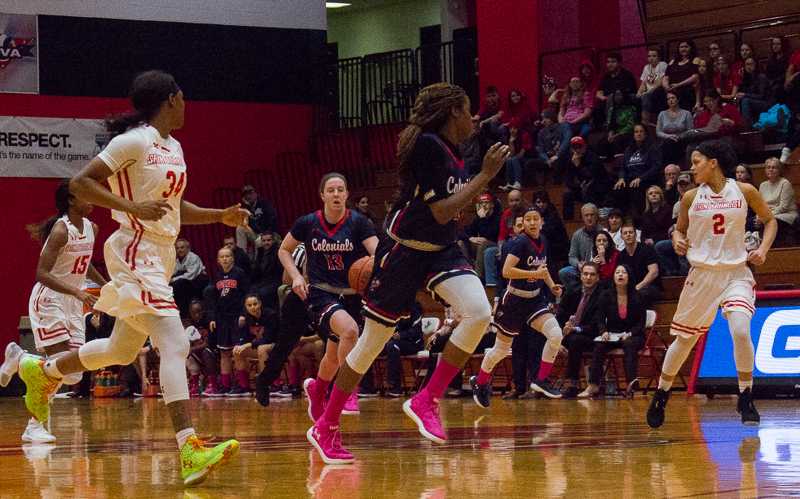 Everything you need to know: RMU vs. LIU Brooklyn
Robert Morris stormed into the NEC championship for the fifth straight season in impressive fashion dominating the Blackbirds of LIU Brooklyn 74-44.
Why It happened:
Defense is always the spotlight when you play Robert Morris, but tonight the offense played a starring role. A 10-0 run in the first quarter followed up by a 13-0 run in the second frame lifted the Colonials to a 40-20 lead at halftime.
Robert Morris also dominated in the paint. Not allowing an offensive rebound for the LIU Blackbirds in the first half. RMU also pounded the paint on offense, scoring 24 of their 40 first-half points in the paint.
The Colonials would go on to win by 30. The final score was 74-44
What it means:
This win sends the Colonials to Loretto, PA to square off against the Saint Francis Red Flash. This will be the third time these teams meet this year. As it stands now each team has a win over the other.
Who starred:
Nneka Ezeigbo continued her reign of terror against the NEC competition. She had 19 points as well as being 8-9 from the field. Megan Callahan was also in double figures for RMU. Four long-range buckets helped her pile up 16 points.
Three other Colonials were one or two points shy of double-digit points. Mikalah Mulrain had nine points. Honoka Ikematsu and Nina Augustin each had eight points.
Jocelynne Jones had a night that would make the great defenders in basketball proud. Jones picked the pockets of the Blackbirds 5 times. She handed out 4 assists and added 4 points.
Who is next:
As mentioned above, Robert Morris will play the Red Flash of St. Francis PA on Sunday, March, 11. This game will be played at St. Francis.
Skip to content