Offense looking to improve against VMI after bye week
Robert Morris heads into their weekend matchup against Virginia Military Institute coming off of a much-needed bye after a heartbreaking, 21-14, loss to Dayton two weeks ago.
Currently sitting with a 1-2 record, it will be extremely important for the Colonials to pull out a win in Lexington, VA to get back on track, as their non-conference schedule winds down after next week's contest against Monmouth.
With the offense struggling heavily in the Colonials' last outing, quarterback Paul Jones believes the extra week of practice gave them just enough time to work out the kinks.
"We've just been focusing on the little things and the mistakes we made in the first three weeks," said Jones. "We made a lot of mental mistakes against Dayton and we've cleaned them up."
VMI comes into the game with a 1-3 record, including a 37-24 loss to North Greenville, a Division II school. If a D-II caliber football team can put up 37 points against the Keydets, there is no reason why the RMU offense can't get back to business on Saturday.
"We just want to do what we do best as an offense," said junior wideout Duane Mitchell. "We have to know for sure what is needed of us to be able to clean up the mental mistakes. We're getting better."
The Keydets feature the first pocket-passer in Eric Kordenbrock that RMU has faced all year. Kordenbrock, a 6'4, 220-pound senior, has two 300 yard performances this season, but struggled against better competition, throwing three interceptions in their season opener against Richmond.
"I think our secondary understands what they're trying to do, and if you can understand what the offense wants to do you have a pretty good chance of playing well," said assistant head coach John Banaszak. "We expect to play well on Saturday and it should be a good ball game."
Shutting down the VMI gunslinger will be crucial in the RMU defensive game plan, especially with the amount of big plays they've already given up this season. A steady pass rush could help to slow down the Keydets offense.
"We had some things that we had to fix and we think we did during the bye week," said Banaszak. "I think our kids are pretty well prepared."
Can't make the trip to Virginia? The game is being streamed live by the Big South Network. Kickoff is set for 1:30 PM at VMI's Foster Stadium.
About the Contributor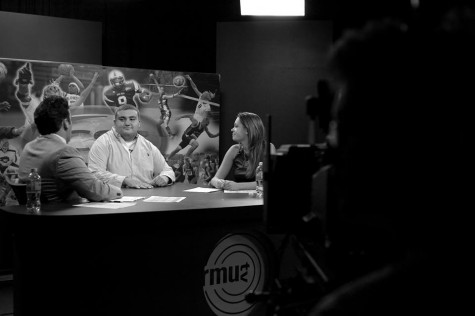 Chris Mueller, Sports Reporter
Chris is a junior Communications major at RMU with an applied concentration in journalism. He is Sports Editor for RMU Sentry Media.  As current Sports...