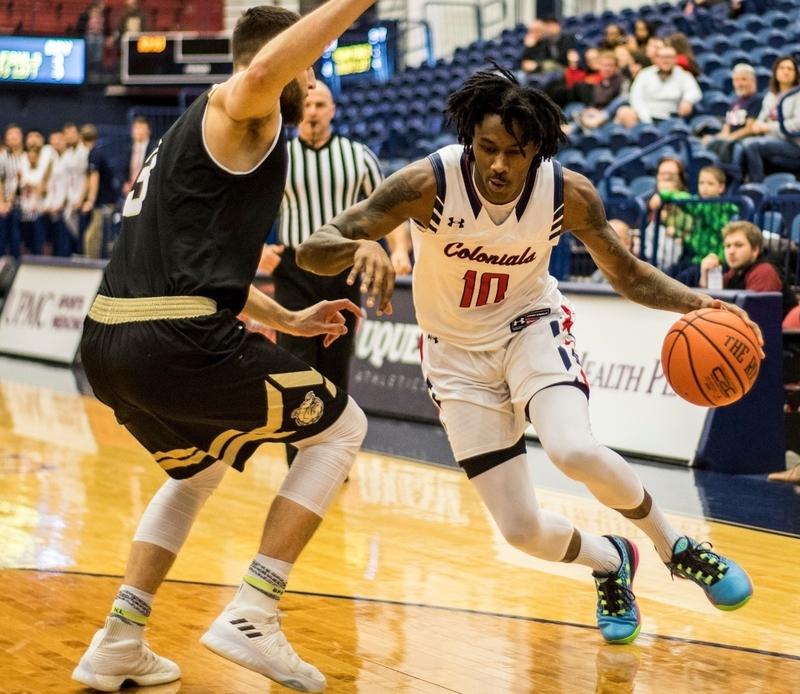 RMU vs CCSU: Everything you need to know
The Robert Morris University Colonials dropped their seventh conference game of the season and their final home game at the hands of the Central Connecticut State Blue Devils 65-58.
What it means
Robert Morris now drops from second place all the way to fifth in the NEC with just two games remaining. Meaning that they would likely have to win both games in the final weekend of the season to earn a home game in the NEC tournament.
Who was there
Dachon Burke without a doubt was the heart and soul of this game. He was everywhere. Burke finished with 24 points, 4 assists and 2 rebounds, leading the team in both points and assists.
Who stumbled
Who stumbled a lot tonight, surprisingly was Koby Thomas. He was not performing as well as he had been lately. He was on the court but the only impacts he was making was rebounds. Despite finishing with a team-high 8 rebounds, Thomas was just 4-for-14 from the floor.
Who is Next:
The Colonials will take on Mount Saint Mary's this upcoming Thursday in Emmitsburg, Md.