Robert Morris swept at home by RIT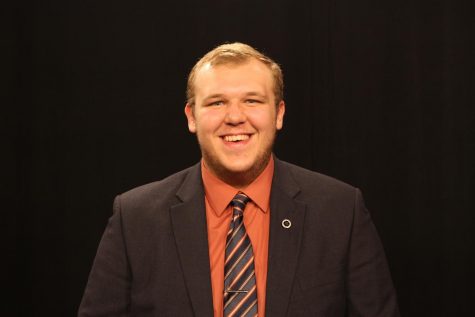 More stories from Gregory Sutton
After a late attempt at a comeback last night, the Colonials looked for a revenge win against RIT at home tonight. Robert Morris, unfortunately, fell to the Tigers again tonight 6-2.
The first period looked promising as Timmy Moore put the Colonials up early in the game. Assists came from both Robert Powers and Alex Tonge. Robert Morris started out the game flying, just as they had finished the game the night before. But the Tigers of RIT answered back quickly with a goal of their own coming from their captain Myles Powell while shorthanded and an assist by Chris McKay. This wasn't the end of the excitement for the game, either.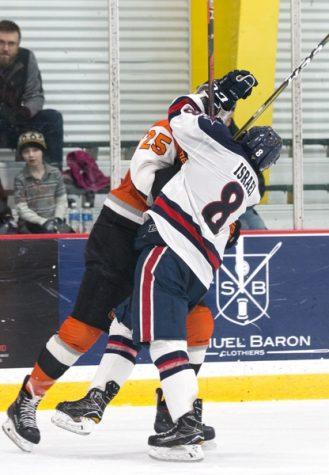 The Colonials capitalized on their power play, this time coming from a team leader Brady Ferguson to give the Robert Morris the advantage again. But that would be all for RMU, as the Tigers would score back-to-back goals before the end of the first period. The second RIT goal came from Bryson Traptow. The third RIT goal came on the Tigers' own man advantage off of the stick of Myles Powell, giving him his second of the night.
The RIT Tigers would score three more goals over the next two periods. The next two goals came from junior center Gabe Valenzuela, making the score 5-2. The final nail in the coffin for Robert Morris was the sixth and final goal for RIT, scored by Matt Abt.
RMU tallied up eight penalties over the sixty minutes played tonight. Luckily for Robert Morris, all three goaltenders were able to limit the Tigers to one power-play goal. Francis Marotte stopped 12 shots in his thirty minutes in the net. Andrew Pikul came in at the beginning of the third period and allowed two goals and stopped sixteen shots.
"Good start, one wheel fell off the bus, we got the wheel sorta back on," said head coach Derek Schooley, "Ended the second and another wheel fell off the bus … it's unfortunate that's how it happened."
The Colonials fell to RIT all four times the teams faced off against each other this season.
This weekend was a big one when it came to the postseason. With RIT sweeping Robert Morris, they now move up right behind RMU with twenty-three points while RMU holds still at twenty-six points. Robert Morris will be hoping to clinch those essential points in the next two weekends against Mercyhurst and Air Force.
About the Contributor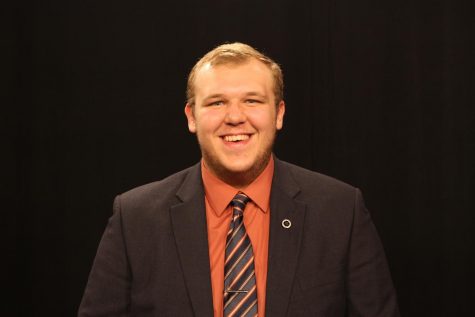 Gregory Sutton, Contributor
Greg Sutton is a communication major with a focus in sports. He is on air talent for many shows at Robert Morris University and also helps with their live...