Spanou sets record in Colonials win over Fairleigh Dickinson
It was a tale of two halves for the Robert Morris women's basketball team in their 66-51 victory over Northeast Conference foe Fairleigh Dickinson Monday night. Trailing 22-20 at half time, the Colonials surged out of the break, outscoring the Knights 41 to 19 in the latter period to improve to 7-8 on the year and 3-1 in the conference.
The team shot 23.1% in the first half, missing a total of 17 opportunities inside the paint. However, in the second half they came out firing, going 46.7%, including 40% from beyond the arch.
Senior forward Artemis Spanou made history in the win, recording her 1,296th rebound to break the all-time career NEC record. She posted 14 points and 20 rebounds on the night, and played a pivotal role in the squad's second half comeback.
"It feels good, as I said before, it shows that hard work always pays off. I'm happy for myself, and its an honor," said Spanou of her record-setting career. "I'm extremely happy that we got the win today even if we didn't play that well."
She talked about what changed over halftime that enabled them to come out on a run.
"We started slow and didn't play our game in the first half," she said. "Coach Sal came in at half time and said we had to get run-outs, play with energy, grab rebounds and come back. That's what we did, playing with more energy and more focus helped us win."
Freshman guard Anna Niki Stamolamprou added 11 points and five assists, while sophomore guard Ashley Ravelli chipped in with nine second half points.
The coaching staff altered the defensive strategy in the second half, electing to go with a 2-1-2 trap zone after their man-to-man defense stalled. Assistant head coach Charlie Buscaglia talked about the impact that made on the outcome of the game.
"It sparked our energy," said Buscaglia. "We have to learn that we can't always rely on our defense to ignite our offense. I think in the particular game it sparked our energy and got us on a run."
Next on the docket for the Colonials is a home matchup with Saint Francis on January 18th. Tip off is set for 3PM at the Sewall Center.
About the Writer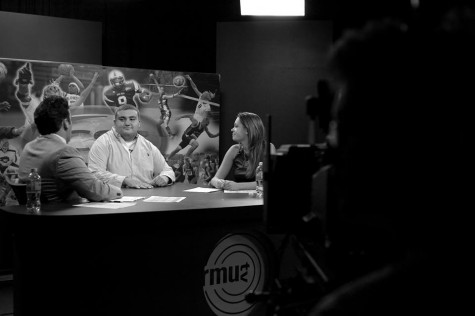 Chris Mueller, Sports Reporter
Chris is a junior Communications major at RMU with an applied concentration in journalism. He is Sports Editor for RMU Sentry Media.  As current Sports...