The Coridon Connection
September 28, 2017
The Robert Morris men's soccer team has two players returning this season that are closer than any other two players. They have been together since day one. These two players are Christopher and Christian Coridon. The Coridons aren't just brothers, they are twins from East Windsor, New Jersey.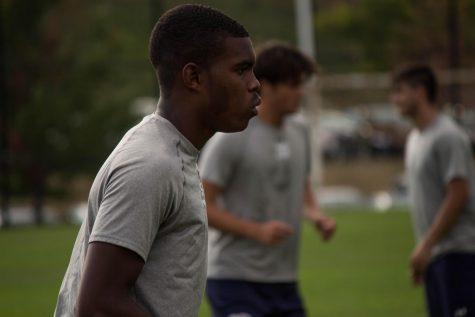 Christopher and Christian are both returning for their second year at Robert Morris University. The sophomores have been playing soccer since a very young age and have been on the same team almost every time they have set foot on the field in their long soccer careers.
The exception to them being on the same team came in a camp that they attended some years ago. The two were forced to face-off against one another for the first time. "It was actually pretty funny," said Christian. "I play defense and he plays offense, so I know pretty much all of his moves… He got me sometimes and I got him sometimes," Christian explained.
Christopher thought that the game went a little different.
"So he's lying, I beat him every time… It was a good battle," said Christopher Coridon.
The brothers are always in sync when they step onto the pitch. They never allow problems that occur off the field affect the way that they perform on it. Both brothers agree that being on the same campus and same team has made them even closer than they used to be. "It's actually the best thing for us," Christopher said.
"It basically feels like you're at home," said Christopher. The twins do sometimes miss their family that is seven hours away in New Jersey. But they would never take back their decision about coming to RMU.
"It makes us much more mature, because we can do things alone and depend on our mom and dad to do things for us," Christian said.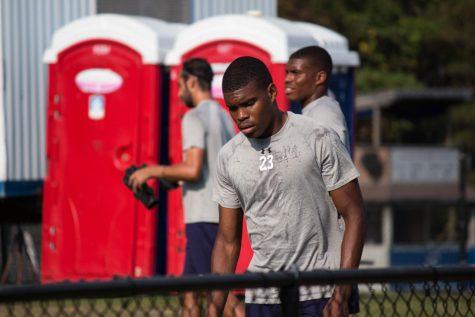 During their time at Highstown High School, in Highstown, New Jersey, the brothers were a part of the 2014 Capital Valley Conference Championship team. They were both huge contributors to this great success. Both Christopher and Christian were nominated to the All-CVC team. Christian contributed by adding 11 goals and six assists to help his team to the championship effort. His brother Christopher ended his senior year with a final tally of eight goals and seven assists. The Coridon brothers are hoping to bring that same success to the club again this season.
These two sophomores from New Jersey are not first-generation collegiate athletes. Their mother and their uncle were both collegiate volleyball players. Mother Coridon played her college volleyball at Bryant, one of Robert Morris's competitors. Their uncle competed at the collegiate level at the New Jersey Institute of Technology, just 45 minutes away from where Christian and Christopher went to high school.
Throughout the whole recruiting process, both Christian and Christopher were hoping to end up at the same school. At the same time, if either one of them got a better offer than the other, they weren't going to hold the other back from the opportunities that may have been presented. "We ended up at the same school, and on the same soccer team. So it worked out good," said Christian. "It's made us closer," said Christian Coridon.
The twins also benefit in the area of their work ethics. In the off-season they can work one-on-one and hone their respective positional skills. With Christian being a defender and Christopher being a mid-fielder, they can work against each other and get the same result as they would in practice.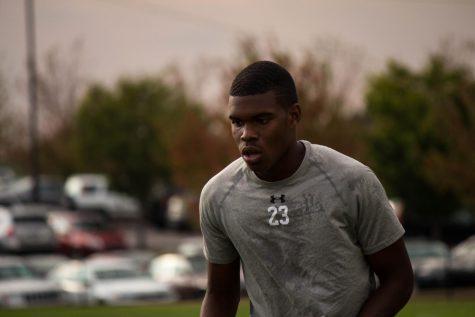 Even after a game, win or lose, the brothers continue to use each other to grow as players. "We know that we can talk to each other. To see what we did wrong or to see what we can do better," said Christian.
They also use the brotherly competition to push themselves to be the best that they can be. If one brother is running his laps faster than the other during practice, the other brother will push himself harder to make sure he is faster that day. "It's always nice to have a best friend to battle against," said Christian.
The Coridon brothers have never allowed an off-field conflict to interfere with their chemistry on the field. This allows for not only their increased success but for the entire team. Which will hopefully help push the team to the NEC Championship.
On the topic of the team as a whole, the Coridon brothers are expecting to have a larger role than last year.
"The team as a whole is more of a core squad," said Christian. "I feel like we will do better this year," Christian said.
With only losing two seniors last year, it was easier to build chemistry within the squad this season. The brothers expect the team to grow and develop throughout the rest of the season. They have no doubt that they will be ready when NEC play starts.
The Colonials will start conference play on Oct. 1. They will hope to bring in their first win before then.