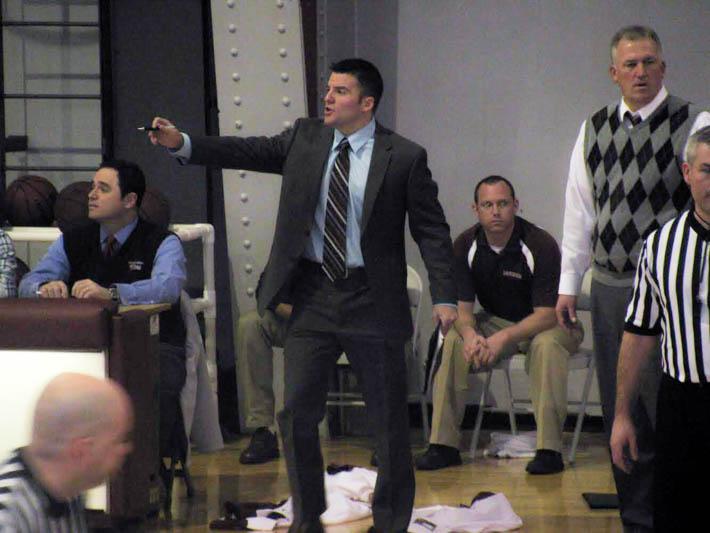 The relentless effort of Drexel's Justin Jennings
This past Thursday, the Drexel Dragons were getting crushed by the University of Delaware, trailing by an unfathomable margin of 53-19 with about two minutes left in the first half. Never would anyone have guessed how bright the immediate future would be as Drexel basketball would come back from that deficit and end up winning that game 85-83. It became the largest comeback in Division 1 men's basketball history, breaking a record that has stood since 1950.
But that's not where the story begins, nor is it what my story is about. No, the story begins in a hotel room in December of last year, right across the street from PPG Paints Arena, home of the Pittsburgh Penguins and the 2017-2018 Robert Morris men's basketball team. I was about to conduct an interview with one of the architects of that 34 point comeback that would happen in the not so distant future. Drexel assistant coach Justin Jennings.
Jennings was a three sport scholar-athlete in high school. Playing basketball, baseball and football at Seneca Valley. During that busy sports schedule he exceeded in his high school academics and, if you asked his parents about his high school days they would proudly say that he never missed a day of school from first grade onward.
"As far as being a three sport star, and I have this argument with a lot of people, I think in today's day and age everyone wants you to specialize and play one sport," said Jennings.
"I think that's wrong for many reasons. The more athletic and the more different things you do, the better you're going to be at every sport. As long as you're willing to work at all three and never forget about one sport, it can make you better. That's what I've done. I loved it. I had a passion for all three sports and when it was time to focus on one, it made me that much better."
Jenning's comes from an athletic family. His dad, Michael Sr., was a star football player during his high school and college days and even to this day, of which he is now a grandpa thanks to Justin, is still physically active and will gladly share stories of playing basketball with current Steelers at his health club. Not to be outdone his brother, who played basketball and football with Justin at Seneca Valley, would go on to be a star defensive end at Slippery Rock University.
"I got to come in and I had a little more confidence than the other guys because I knew that if I got into trouble or something, I knew that my brother would stick up for me," Justin said. "Just getting the chance to see how hard he works and kind of having a role model that you can look up to. That made me work that much harder."
Jennings gives much of the credit for his success to his parents, discussing how their dedication to supporting him and his brothers throughout his life as well as their own commitment to everything they do was an inspiration to him.
Jennings would argue that he's never seen his dad take a day off. Even getting up at 6:00 am while on vacation so that he could make business calls. His dad has given him the mindset that, "You can never really take a day off because someone is going to be working harder if you do."
Jennings then went on to describe the nights of his dad forcing him to field ten ground balls before he can go inside for dinner. With each ball getting hit harder each time, there were nights that Jennings would be out there for a while. But it was this kind of parenting that helped Jennings develop the hard working attitude that he possesses today.
"He was always pressuring me and never letting me be satisfied with where I'm at," Justin said about his dad. "I think that's something I've tried to do. He always encouraged us to keep a chip on your shoulder. Obviously, I was never the biggest guy and he helped me develop that mindset that you have that chip on your shoulder, always work hard, and good things will come to you."
His mother on the other hand is the key piece in his support network. His mother is the type of person to be on the first flight back home if someone they loved needed help.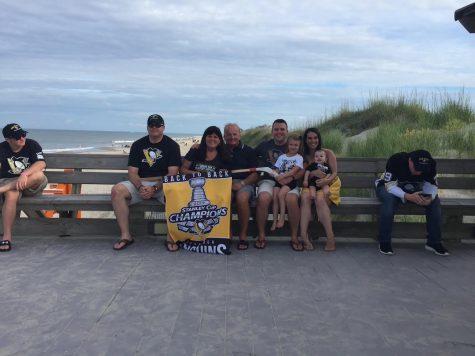 Currently his immediate family lives in Nashville, but despite the long distance his mother has attended every game this season. This includes his homecoming in Pittsburgh. "My mom was always there to kind of encourage and inspire in a different way," said Justin. "Maybe sometimes I'm getting it hard the one way, just to be there and have someone to talk to."
As we moved on from discussing family we moved into what made Justin give up his playing career to become a coach. He described how he has always been able to see the game from a coaching perspective as opposed to a player's perspective.
Jennings would go on to tell a story about him developing plays and calling audibles as a midget football player. Telling his dad to change a certain play on the sideline. His dad would follow suit and when the play worked, looked at his son like he was crazy.
Even in video games, Justin's coaching perspective would take center stage. After finishing the story about his midget football playing days, he would go on to tell a story in which he ruined Madden for his older brother by developing a game plan for EA Sports' classic football simulator.
"Even when my brother would play against me in Madden, he'd beat me the first time," said Jennings. "Then I'd sit there for hours, to figure out different things, then I'd come back with a game plan. Who comes up with a game plan for Madden? He'd look at me and go, you ruined the game for me because you developed this game plan. I've always looked at sports a little bit differently, from a coach's perspective."
But before Justin was able to take his coach's perspective to a professional job he would have to make due starring as a point guard at the collegiate level at Penn State Behrend.
At Behrend, he would become third in all-time assists and leave as a part of the class with the most wins in school history. If you ask him to talk about that though, he credits James Curren and Kevin Buczynski, two of his teammates and the top two all-time point scorers at the time of their graduations. He will also praise head coach Dave Niland, someone he says should not be at the D-3 level, but at the D-1 level. Someone he describes as the best basketball coach that he has ever had the chance to work with, at any level.
Because Justin did work with coach Niland. After Justin would finish his first four years, he would stay in school to get his Masters in Business Administration. Justin would join Penn State Behrend's coaching staff as a graduate assistant in 2006. This was the first stop in his coaching career. Despite being just a Division III school, this is also perhaps his most important stop. As coach Niland made sure that Justin would be involved with everything.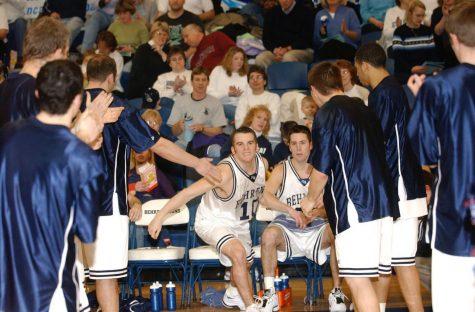 "He really pushes you to do everything. So when you get the chance to have your own program or when you get the chance to interview for another job, you have experience at every aspect of the game," said Jennings. "There's nothing you can't do when you leave there. Fundraising, recruiting and even just washing the clothes, you kind of get your hands dirty and know every little aspect there is. He's a phenomenal coach, like I said I picked the perfect place for me to go."
This job at Penn State Behrend led him back to Pittsburgh as he accepted a job to become a coach for Carnegie Mellon in 2008. Justin would spend three years coaching for the Tartans, crediting this school with giving him the experience of recruiting nationally as opposed to just locally. This would lead to his first head coaching job, and an impressive one as well. Justin would become head coach for the Army Prepatory men's basketball team.
He became his own boss at Army Prepatory, which allowed him to learn from his own mistakes. What's fascinating is that he described this experience as more of a learning experience than just a sense of pride.
He was able to develop a group of guys that would go on to be one of the few successful classes in Army basketball's long history. Despite being previously coached by legends such as Mike Krzyzewski and Bob Knight, the top two winningest coaches of all time, Army has had only nine postseason appearances in school history.
Jennings would be a major part of that ninth postseason run. After three years of coaching Army Prep., Jennings would be promoted to an assistant coach for the Division I team in 2014. From there, he got to coach the players he developed to the school's first postseason appearance since Coach K led the Black Knights to the NIT back in 1978. Justin helped lead Army to the CIT Tournament in 2016.
"We probably didn't meet the ultimate goal in getting a NCAA tournament bid, but having a winning season in a place like Army, in a place that hasn't done that in awhile, is special," Jennings said.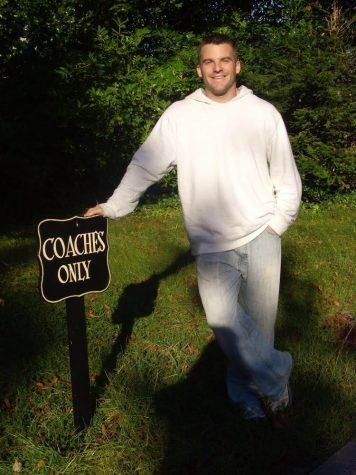 "Getting to the CIT is something special that we'll always remember there, we'll have a banner in that place, and just the memories that you made with that group of guys is something that you'll always carry with you throughout your coaching career."
That historic season is what led him to Drexel. After the 2016 season, Drexel hired Army head coach Zach Spiker for the same position for the Dragons. As most coaches tend to do, coach Spiker brought in his own staff including coach Jennings. After this staff proved that they could win at one of the toughest environments in collegiate basketball history, they were being counted on to bring a school back to the NCAA playoffs for the first time since 1996.
It's safe to say that Drexel is not the same as Army though. While both schools have their challenges, the two are significantly different. One of the most obvious differences is recruiting. At Army, coaches are recruiting for more than just a basketball team, you're recruiting for your entire country. It's easy to see how that would make things more difficult, but when Jennings was asked him about this, he didn't talk about the difficulties. All he was interested in was giving the kids a chance to go to one of the best academies in the entire country.
"The things you get to do because you're a West Point grad, I think that's pretty special," said Justin. "Challenging, maybe, but rewarding and fun. When you see those kids graduate from their 46-month experience they have there, it's pretty special and rewarding."
The biggest difference between the two schools, has not been the recruiting. No, it's been the time. At Army West Point, he described the difficulties of getting to see a player. Saying that they really only had a three-hour window from three to six in the afternoon due to students having classes all day. At Drexel, Jennings is able to see his players almost whenever he wants.
"The thing that has been the most energizing for me, (about) moving to Drexel," said Jennings, "is the opportunity to spend more time with guys and develop them in different ways, not only as a basketball guy, but from a more personal standpoint and a more leadership standpoint."
As a former coach at Army, developing young leaders is an important coaching tool for Jennings. Drexel's coaching staff even had a former West Point basketball player come in to teach about leadership.
Former player Dan Quinn, who now works for a company called "The Program" whose mission is to build leaders and help teams develop leaders, was the player who came in. This event helped Drexel find out who their leaders were and created a strong chemistry in the group.
It was at this point in our conversation though that we realized that we've been talking on and off the record for more than an hour. Justin, as he handed me the second of two hotel waters as our more than hour long interview continued, was still in the midst of planning for his game against Robert Morris. The game that was able to get me a chance to sit down and talk with him. This game meant more for him though. After coaching at so many different places, Justin was ready to come home.
Being the type of guy that he is though his main focus was on the team's performance instead of the chance to play at home.
"Some guys on the team, when we got off the flight today, were like, you excited to be back home?" said Jennings. "I told them I'd be excited to get a W. That'll make it a lot better."
Unfortunately for Jennings and the Drexel Dragons, Robert Morris would win that game 74-60 off the back of 20-point performances from Dachon Burke (25) and Koby Thomas (21). While that game was a home game for Robert Morris, it may of been Justin who had the most fans in the crowd for his own home game.
"I sent one text message out saying, hey do you need tickets?" said Jennings. "Next thing I know, I got twenty people saying, Hey, I'm coming. And then your ticket list is over 60. You don't think about it when you're getting names, but this morning I thought about it and man do so many people care."
It's a moment that a person remembers for rest of their life regardless of the outcome. Justin said it was on his bucket list of places to coach at. Others being Duke's Cameron Indoor Stadium, of which he did while at Army, and another being Allen Fieldhouse in Kansas. He couldn't stop talking about how unique it was to be able to coach in a game at PPG Paints Arena. He couldn't believe how many people wanted to come watch his team there, even though he wasn't physically playing.
"It's really cool to come back and play in Pittsburgh," said Jennings. "I love this city and it's been really special to me. We're going to have a lot of people out there. It's going to be a lot of fun so I'm really excited about the opportunity."
It took him just 10 years to reach the position that he is currently at with Drexel. In addition to getting his MBA and coaching successfully at four different schools if you split up Army and Army Prep, Jennings was also able to start a family. He is happily married to his wife Holly, who he met at Penn State Behrend, and has two kids in his daughter Avery and son Easton.
"You grow up quickly," said Jennings. "It feels like just yesterday I was graduating from Penn State Behrend and starting my career. Now you look back and you're 11 or 12 years in your coaching profession. It's crazy how far you've climbed."
It didn't take long for Jennings to start to recount the incredible rise of not just his young basketball career, but his family as well. They changed his look on life, giving him a better reason to be better at the craft that he has been successful at so far. Just like how his parents coached him through the ups and downs in his high school career years ago, his wife and kids are there to get him through the ups and downs in his coaching career.
"I think the cool part about having kids is that they don't even know if I've won or loss, they're just happy that daddy's home," said Jennings. "You could have a tough one or a bad practice and when you come home they just run to your arms. It gives you a different perspective on things and it kind of lets you keep going and do something special for them."
If you asked me, it was his relentless effort, a trait in his family, that has gotten him to where he is today. If you ask him though, it is the people around him that has gotten him to where he is. Whether it's family, his teammates at Penn State Behrend or any of the coaches that he has worked with, Justin gives them the credit for what he has been able to accomplish. That is just the type of man that he is.