Women's hockey hosts first-ever Battle at the Burgh Tournament
PITTSBURGH– It's been about a month since we have seen any sort of RMU women's hockey (11-7-2, 5-1-0 CHA) action. The last games played were all the way back in early December, with the Teddy Bear Toss weekend split to CHA rival Mercyhurst. Thankfully, this drought has ended with the first-ever Battle at the Burgh Tournament this weekend in Cranberry. This tournament was hosted by Robert Morris and the NHL's Pittsburgh Penguins at the UPMC Lemieux Sports Complex.
The tournament featured some of the top teams in the nation with No. 1 Wisconsin (20-1-1, 10-1-1 WCHA), No. 3 Northeastern (15-2-2, 12-2-0 Hockey East), No. 13 Robert Morris and unranked Colgate (9-8-5, 3-4-1 ECAC). The tourney also saw the likes of five of the NCAA's top six scorers. These players being Daryl Watts (WIS), Abby Roque (WIS), Jaycee Gebhard (RMU), Sophie Shirley (WIS) and Alina Mueller (NOE).
The first semi-final game of the tournament saw Northeastern and Colgate face off in a game that went past 60 minutes. Lauren MacInnis put home the shootout winner for Northeastern, advancing them to the final. Robert Morris battled the defending National Champions, the Wisconsin Badgers, in their own semi-final matchup later that day.
It is worth noting that a couple of days before the tournament, RMU added a transfer student from Wisconsin. Redshirt sophomore Kyleigh Hanzlik joined the team and was eligible to play for the tournament, which she ended up doing. Hanzlik played in 25 games for the Badgers before transferring and is a Wisconsin native. She will hopefully take a page out of Michaela Boyle's book as she, like Boyle, is a forward coming from a deep organization that maybe didn't give her the best chance to shine. More on her later.
Semi-Finals: Wisconsin-3, Robert Morris- 1
Wisconsin entered the tournament as the best NCAA women's hockey team in the nation. Led by head coach Mark Johnson (son of "Badger" Bob Johnson) the team has 1 loss (to Minnesota) in total, and is averaging 5.15 goals per game entering the tourney. The Badgers have an insane first line, just like the Colonials. The line of Daryl Watts, Abby Roque and Sophie Shirley have a combined 128 points in 20 games played. Watts led the NCAA with 49 points entering tournament play.
Wisconsin has a reputation of being a great hockey program, but the Colonials once upset them in 2009 as current assistant coach Jen Kindret scored twice in a 3-1 win.
That would be the score of this game as well, except in reverse fashion as the Colonials could not out-battle the Badgers. Robert Morris simply could not generate enough offense to win this contest.
If the Colonials were to win this game, it would be with great defensive play and an overreliance on the teams' lethal powerplay. RMU didn't stick to this plan initially, as they gave up a shorthanded goal just minutes into none other than Daryl Watts.
However, in the late first and early second period, Robert Morris played a more complete game. Raygan Kirk kept the Colonials in the game, stopping 40 shots in total, and the penalty kill for Robert Morris went 4-4. The Colonials finally were rewarded for their hard work with 5-on-3 powerplay that was over a minute long. If you have watched any RMU powerplay at all this season, you know who scored.
Emily Curlett tied the game at one with an assist from Jaycee Gebhard.
Robert Morris, for the majority of the rest of the game, played how they have always played against tough teams. They are great at competing and skating with these teams, but cannot seem to generate enough offense to win. Eventually, mistakes happen and these top-ranked teams score and the Colonials simply can't get it back. We have seen this against other ranked teams this year as well.
Brette Pettet found a seam through RMU's defense and put home a pass from Alexis Mauermann, making the game 2-1. This goal came at 7:53 though, giving RMU plenty of time to get back into things in the third. However, as stated before, RMU just couldn't generate offense, as they had three shots on goal halfway through the third period. The shots were 43-21 at the game's end.
Late in the third period, the dagger was thrown as a shot from the point found its way through for Wisco. Sophie Shirley got credit for the goal and Wisconsin moved on to the championship game defeating Robert Morris 3-1.
Wisconsin defeated Northeastern in a thrilling final that saw overtime and won the first-ever Battle at the Burgh Tournament. Caitlin Schneider scored on the power-play to win the game 4-3.
"We know the areas that we need to improve, like being better off of faceoffs in the D-zone and taking away their opportunities" stated Emily Curlett to RMU Athletics. Curlett was named to the Battle at the Burgh All-Tournament team.
Consolation: Robert Morris-6, Colgate-5
Despite being the only team not ranked and possessing an elite NCAA player, Colgate was able to take no. 3 Northeastern to overtime and a shootout. They continued to be a competitive team Sunday as they battled in a close game with the Robert Morris Colonials. An interesting statistic heading into this matchup was special teams. Robert Morris possesses one of the most lethal power-plays in the entire NCAA, yet Colgate is operating a penalty-kill with a 92% kill-rate.
Robert Morris came out winning this special teams battle very early into the game. Just minutes in, Michaela Boyle chopped home her fourteenth goal of the year on the power-play. Jaycee Gebhard and Sarah Lecavalier were given the assists and RMU would finish the game 1-4 on the powerplay. Still early in the first period, Emily Curlett's shot right off the faceoff was deflected in by Leah Marino giving RMU an early 2-0 lead just five minutes in.
The story of the game offensively for the Colgate Raiders was their top line of Danielle Serdachny, Malia Schneider, and Sammy Smigliani. At least one member from this line factored in on all five of Colgates' goals in this game. The first of these goals cut the early 2-0 RMU lead in half with a power-play goal from Serdachny. Serdachny was the only member of the Raiders to score in their previous contest against the Northeastern Huskies and opened the scoring in this contest for her team as well.
Later on, in the first period, a 4-on-4 chance developed and the Raiders took advantage. Right of the faceoff, Allyson Simpson hammered home a slapper that beat Raygan Kirk and tied the game 2-2. Robert Morris was seeming to have trouble maintaining their lead and generating offense. This changed with three seconds left in the first period, as Emily Curlett simply shot home another puck as she does. This puck had eyes and found the back of the net giving RMU a one-goal lead heading into the locker room.
Colgate's powerplay managed to get their second goal of the afternoon and tie things up early in the second period. Tanner Gates scored the goal with assists to Sydney Bard and Sammy Smigliani. Smigliani had contributed to all three Colgate goals with three assists thus far. Colgate and Smigliani continued to pressure RMU with a 4-on-1 chance that RMU was able to stop. However, Smigliani finally got her first goal of the game as she blew past the RMU defense and buried the puck in the back of the net for Colgate's first lead of the entire tournament.
Depth players needed to step up for the Colonials as it seemed that star players such as Gebhard, Boyle and Curlett were only getting good scoring chances on the powerplay or with lucky bounces. Freshman bright spot for the Colonials, Maggy Burbidge, answered the call offensively and slipped behind the defense, scoring her third goal of the season, tying the game. In the third period, the depth scoring continued as junior Anjelica Diffendal used her speed to enter the Colgate zone and fool goaltender Liz Auby for a 5-4 RMU lead.
Colgate was, however, able to make a comeback and tie things up with less than five minutes remaining in the third period. The Raiders top line scored again with this goal coming from Malia Scheider as she was left wide open in the slot. Serdachny found her, gave her the puck, and the game was tied at five. A big net mouth scramble in front of Raygan Kirk saw the puck hit the left post but luckily stayed out for the Colonials. The game looked like it was going to overtime. If not, Colgate would continue their pressure and breakthrough.
These scenarios didn't happen though, as Anjelica Diffendal found newcomer Kyleigh Hanzlik on a stretch pass. Hanzlik had a defender and a goalie to beat and she did just that with a beautiful spin-o-rama goal that she scored on the backhand with just seconds left in the third period.
This was Hanzlik's first-ever NCAA goal and it came in her second game as a Robert Morris Colonial. Her former Wisconsin Badger teammates watched and celebrated Hanzlik's first goal from the stands. Robert Morris closed out this Battle at the Burgh Tournament in dramatic fashion, taking third place.
Hanzlik told RMU Athletics "It was pretty awesome. That's my first collegiate goal in general and to have all of my old teammates was pretty awesome."
Although Robert Morris was not able to win the big prize at this year's first-ever Battle at the Burgh Tournament, this event was still a success. Robert Morris women's hockey has come a long way since its start in 2005-06. Being able to host a tournament with some of the top teams in the nation is certainly an achievement for the program. Robert Morris is the only Division-1 hockey in Pittsburgh, and people are starting to take notice.
As for this year's team itself, this is yet another learning experience for the team, but in a good way. These games marked the last non-conference games of the year and Robert Morris has established themselves as capable competitors with top teams.
Look for RMU to define themselves as a powerhouse team as we enter CHA play next weekend. Robert Morris will start CHA conference play against RIT (8-10-2, 1-5-0 CHA) on the road for games on Friday at 2:00 pm and Saturday at noon. Also, Jaycee Gebhard is 5 points away from passing Brittnay Howard for the all-time points leader in RMU women's hockey history.
About the Writer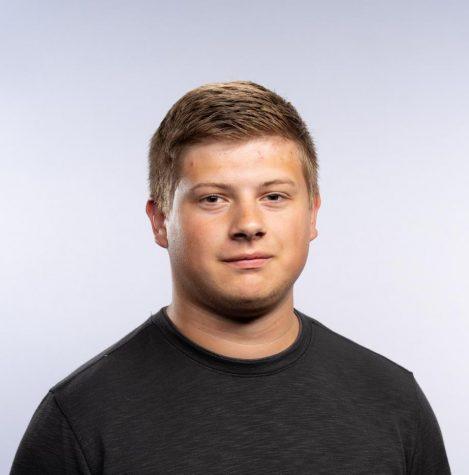 Owen Krepps, Sports Podcast/Webshow General Manager





Owen Krepps is a senior at Robert Morris University and an intern sportswriter for Pittsburgh Hockey Now. He also writes for Colonial Sports...