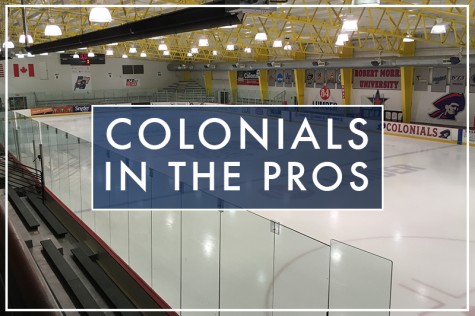 Daniel Kitchen, Sports Editor

March 26, 2016
After a flurry of signings saw six seniors of the Robert Morris Men's Hockey team sign deals with ECHL and AHL teams, the remaining three made it a clean sweep for the program, with two heading to the ECHL and one to the American Hockey League. Forwards Matt Cope and Brandon Denham and defenseman Chas...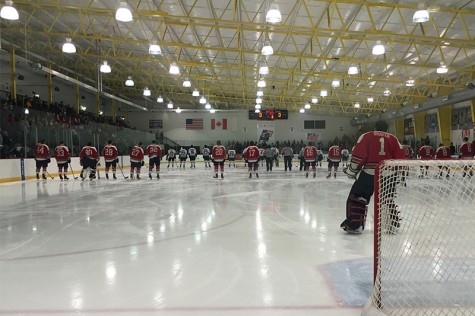 Josh Yost, Sports Reporter

January 24, 2016
The crowd in 84 Lumber Arena was so thick on Saturday, it looked like a typical Where's Waldo picture, with people dressed in red RMU touques and black or dark blue winter clothing. They managed to see a historic game, coming in for the free replica jerseys and staying for the game which ended favora...