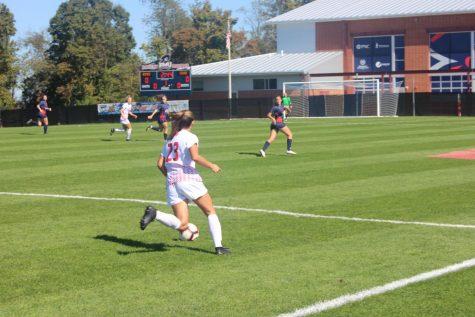 Zachary Somma, Contributor

November 1, 2019
MOON TOWNSHIP-- The RMU women's soccer team (5-10-2, 4-5-1 NEC) played the last game of their season on Friday, as they rolled to a 4-0 victory over St. Francis Brooklyn (0-16-0, 0-9-0 NEC). Though the afternoon was quite windy and cold, both sides seemed not too bothered by the conditions, as b...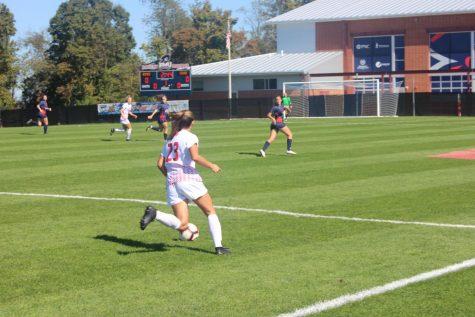 Evan Basista, Contributor

October 11, 2019
MOON TOWNSHIP-- The RMU Women's Soccer team (4-8-1, 2-3 NEC) notched their third conference loss of the season on Friday against the Sacred Heart Pioneers (6-5-2, 3-1-1 NEC), with the final score reading 1-0 in a closely contested match with missed opportunities being the key difference. The first half start...