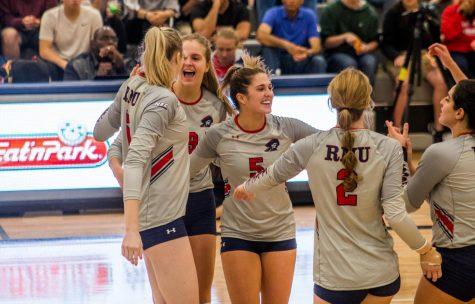 Jonathan Hanna, Contributor

October 9, 2018
The Robert Morris University volleyball team (7-12, 1-4 NEC) travels to the A.J. Palumbo Center in downtown Pittsburgh to take on the Duquesne Dukes (7-11, 2-4 Atlantic 10) in a Steel City Showdown. The Colonials lost their last game, a homecoming match against the LIU Brooklyn Blackbirds (9-6, 6-0 NEC)...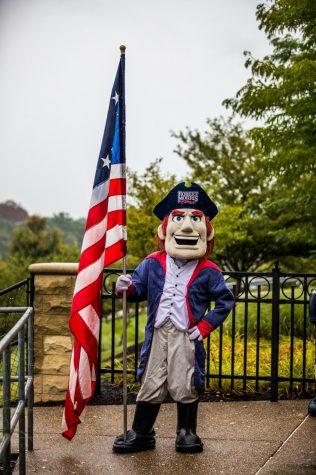 David Auth, Contributor

September 26, 2018
Mascots — they can be polarizing figures in the sports world. They can cause controversy, like the Cleveland Indians and Washington Redskins mascots. They can be the source of bliss and jubilation, like whenever NFL Mascots play 12-year-olds in football. (Not condoning grown men running over 12-year-olds,...