Zachary Somma, Contributor

October 26, 2019
MOON TOWNSHIP-- The RMU men's soccer team (4-9-2, 3-3-1 NEC) got back on the winning track in dominant fashion with a 5-1 blowout win over the Sacred Heart Pioneers (2-9-2, 1-3-2 NEC). Despite the one-sided score, the game started off slow for the Colonials in the first half. Though they controlled ...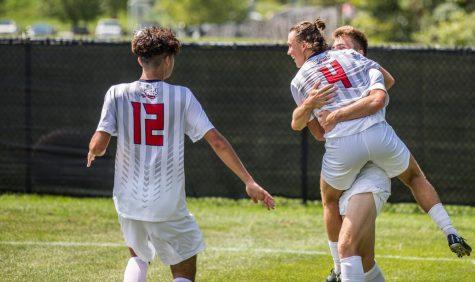 Jonathan Hanna, Contributor

October 19, 2018
MOON TOWNSHIP, Pa.- The Robert Morris Colonials men's soccer team (4-9-1, 2-3-0 NEC) played host to the Northeast Conference leading LIU Brooklyn Blackbirds (10-3-1, 5-0-0) on Friday. On a crisp fall day at the North Athletic Complex, the Colonials would drop the contest 1-0 to the No. 89 ranked te...