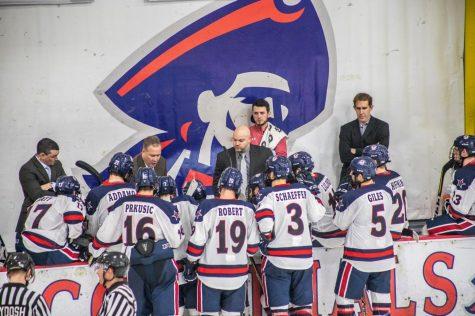 January 17, 2019

Filed under Men's Hockey, Men's Hockey Opinion, Sports, Sports Showcase, Top Stories
Editor's Note: All opinions on RMU Sentry Media are the writer's own. MOON TOWNSHIP -- Over the weekend Air Force (11-8-3, 9-5-2 AHA) took on Army (8-11-3, 7-6-3 AHA) in one of the best rivalries in the AHA, but what fans saw was nothing short of underwhelming. Both nights ended in a 2-2 tie du...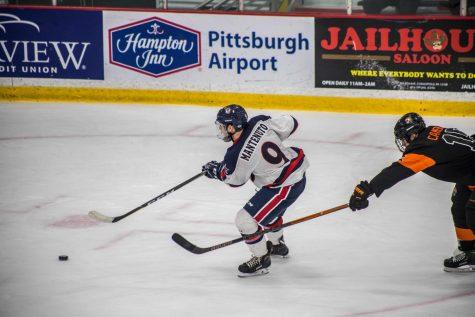 Jack O'Brien, Contributor

January 5, 2019

Filed under Men's Hockey, Sports, Sports Showcase, Top Stories
The Robert Morris Colonials (8-11-1, 7-6-1 AHA) and St. Cloud State Huskies (14-2-2, 6-0-2 NCHC) battled it out in the first game of the second day of the Three Rivers Classic at PPG Paints Arena in downtown Pittsburgh which eventually saw St. Cloud State emerge with a 5-2 victory. Don't let the...