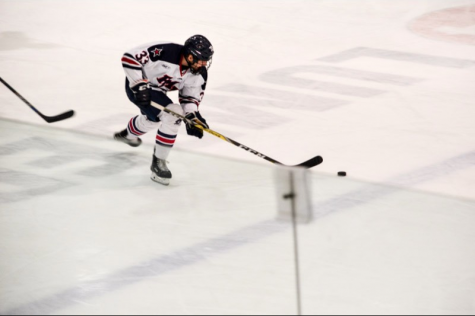 February 18, 2017
The second senior night on ice would be men's hockey against Mercyhurst. The game would end in a poetic fashion with senior and assistant captain Ben Robillard scoring the game-winning goal in a 3-2 Colonials victory.Robillard was close to tears during the post-game interview but didn't hesitate to congra...
Haley Sawyer, Assistant Sports Editor

March 23, 2014
The RMU men's hockey team had the chance to become conference champions twice.  This year, no one expected them to have a third chance. Were they ever wrong. The RMU men's hockey team managed to stomp out the Canisius Golden Griffins 7-4 in a pressure- and aggression-filled game. The Colonials kept it real from the jump.  Grace under pressure was the phrase...