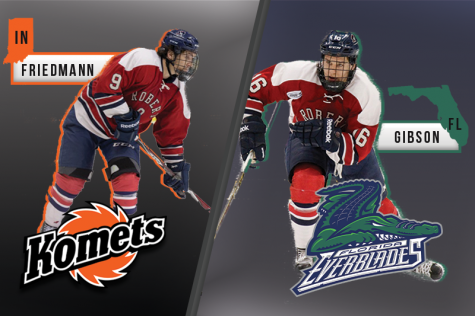 Daniel Kitchen, Sports Editor

March 22, 2016
The winningest class to ever come through Robert Morris University Men's Hockey may have finished their collegiate playing days, but two of their nine members have just begun the next step of their playing careers, signing on to teams in the East Coast Hockey League. Greg Gibson and David Freidmann, both f...
Haley Sawyer, Assistant Sports Editor

March 23, 2014
The RMU men's hockey team had the chance to become conference champions twice.  This year, no one expected them to have a third chance. Were they ever wrong. The RMU men's hockey team managed to stomp out the Canisius Golden Griffins 7-4 in a pressure- and aggression-filled game. The Colonials kept it real from the jump.  Grace under pressure was the phrase...