Dan Kitchen, Contributor

September 13, 2015
As the NFL season kicks off this week, it is fun to look ahead and project what the storylines at the end of the season will be. Instead of picking who will play each other in Super Bowl L this year, this exercise will go division by division looking at the players each roster has to offer, including...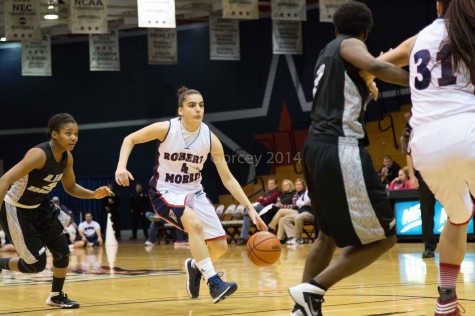 Zach Laufer, Staff Writer

November 26, 2014
Another game in Baltimore, another big win for the Colonials. Robert Morris (2-2) dominated winless Coppin State (0-4) by a score of 75-58. Led by career high scoring performances by Anna Niki Stamolamprou with 22 points and Jolie Olingende with 12, the Colonials controlled the game from beginning...