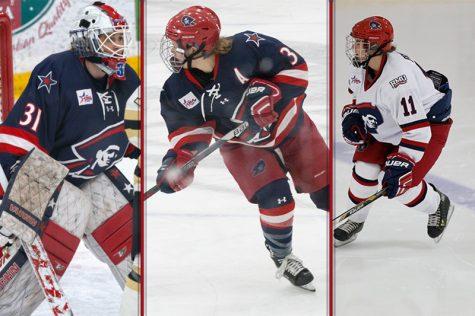 Michael Sciulli, Assistant Sports Manager

August 27, 2018
Last night three former Robert Morris University Women's hockey players were selected in the Canadian Women's Hockey League draft. The players selected were right winger Brittany Howard, goaltender Elijah Milne-Price, and defenseman Natalie Fraser. All three were members of the Colonials College...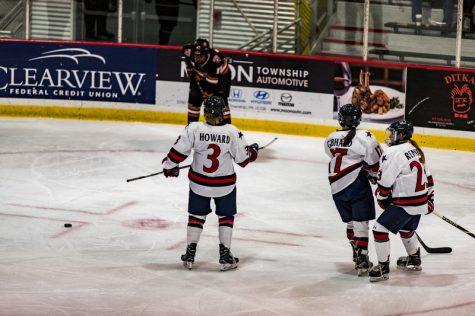 Sarah Heastings, @sheastings_rmu

November 12, 2017
The Robert Morris University Colonials women's ice hockey team beat the Rochester Institute of Technology Tigers 5-2 to sweep their two-game series on Sat., Nov. 11 at the RMU Island Sports Center. With a 6-1 win against the Tigers already in the season record books, the fans expected a blowout....