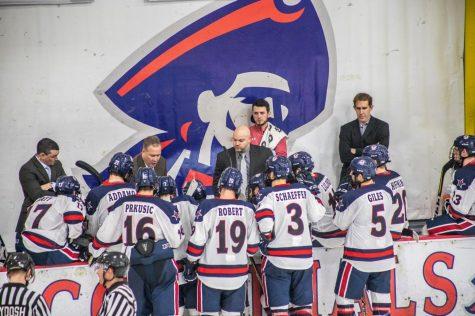 Jonathan Hanna, Sports Assistant Editor

October 11, 2019
PITTSBURGH-- After a disappointing 0-2 start in their season-opening series against Michigan Tech (2-1, 0-1 WCHA), the Robert Morris men's hockey team (1-2, 1-0 AHA) was back in action against the Bentley Falcons (0-1, 0-1 AHA). Justin Kapelmaster made 35 saves and Nick Prkusic scored a self-record tw...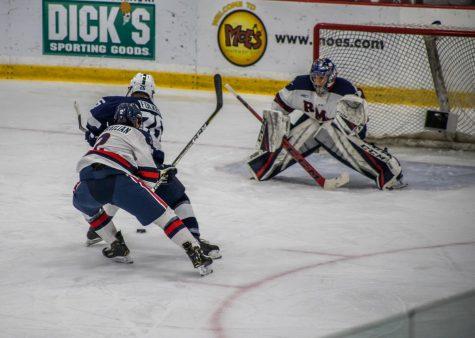 Jonathan Hanna, Contributor

November 23, 2018
ERIE, Pa. -- On a week's rest after being swept in their last series by the no. 6 ranked Penn State Nittany Lions (9-2, 1-1 Big Ten), the Robert Morris Colonials men's hockey team (3-6-1, 2-3-1 AHC) are set to play a home-and-home with the Mercyhurst Lakers (5-5-2, 3-2-1 AHC). The Lakers earned one vo...