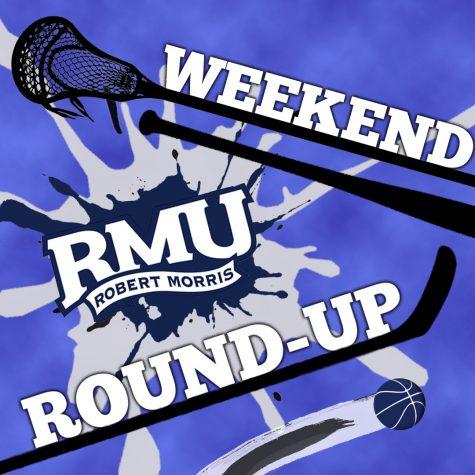 March 18, 2019

Filed under Men's Hockey, Men's Lacrosse, Sports, Sports Showcase, Women's Lacrosse
MOON TOWNSHIP -- In the midst of playoff season, RMU had some teams on the road. Here's this weekend's round-up to inform you on what happened. 3/15/19: Men's Hockey: RMU – 2; Bentley – 3 RMU men's hockey (14-21-2) came up with some tough luck in the first game of the AHA tournamen...
July 2, 2018

Filed under Sports, Sports Showcase, Top Stories
The Robert Morris University men's lacrosse season came to an unfortunate ending after the team fell to the University of Maryland Terpins in the first round of NCAA tournament by a score of 14-11. This loss came after RMU won the NEC tournament and then defeated the Canisius College Griffins by...