Zachary Somma, Contributor

September 27, 2019
MOON TOWNSHIP-- The RMU men's soccer team (2-6-1, 1-0) successfully won their first NEC conference match of the season against Mount St. Mary's (3-4-0, 0-1) in a 1-0 victory. The Colonials came into today looking to get their first victory since September 12 and start NEC play on a high note. Tha...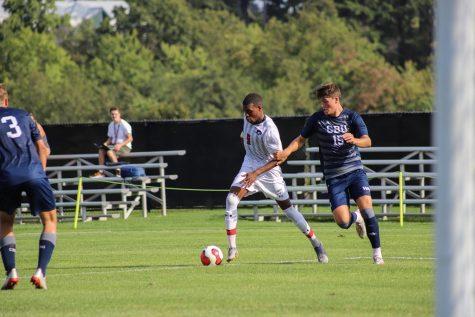 Nathan Galderisi, Contributor

September 18, 2019
MOON TOWNSHIP-- The Robert Morris men's soccer (1-5) is looking to bounce back against Duquesne (4-0-1) when the two meet at the North Athletic Complex on Wednesday, September 18 at 4:00 p.m. Recapping RMU Robert Morris is coming off a tough loss against Longwood (3-1), being shutout 3-0; adding on to...