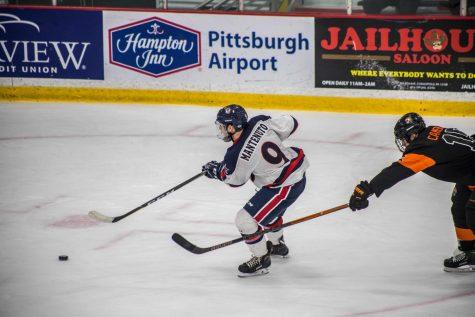 Tyler Gallo, Contributor

October 11, 2019
MOON TOWNSHIP-- The RMU men's hockey team (0-1-1) opens their Atlantic Hockey schedule this weekend by hosting the Bentley Falcons (0-0) in a two-game set fresh off of a 2-1 overtime loss and a lopsided 7-0 loss at the hands of the Michigan Tech Huskies (2-0). Recapping RMU The Colonials will host the F...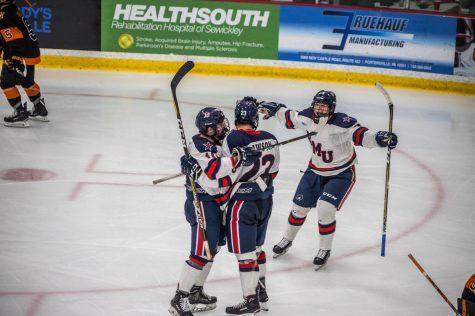 Adam Melluso, Contributor

March 15, 2019
WALTHAM, Ma. -- The Robert Morris men's hockey team (14-20-2, 11-15-2 AHA) will look to punch their ticket to Buffalo this weekend as they take on the Bentley University Falcons (16-13-5, 15-9-4 AHA) in a best-of-three Atlantic Hockey Association quarterfinals series. Before these two teams square off in...