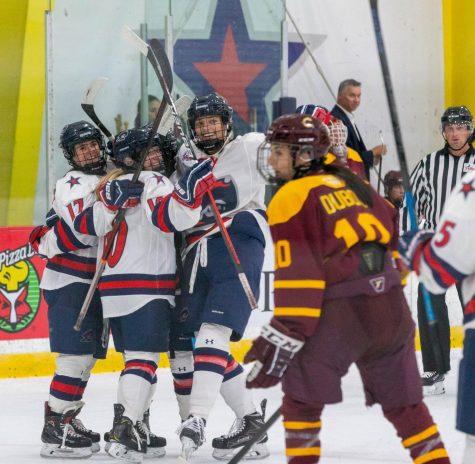 Owen Krepps, Contributor

November 1, 2019
PITTSBURGH-- After what was arguably their toughest stretch of the season, the RMU women's hockey team (3-5-1, 1-0 CHA) returned home and captured their third win of the season against Penn State (3-5-3, 0-1 CHA) by a score of 5-2. RMU is coming off of a six-game stretch facing top-five teams such as...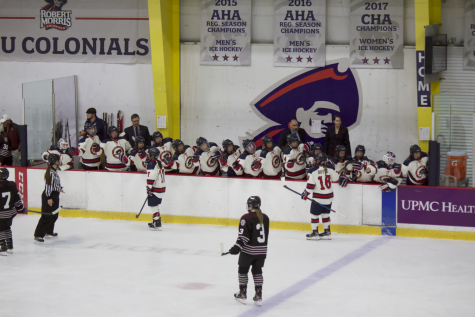 Owen Krepps, Contributor

September 27, 2019
MOON TOWNSHIP-- A dominant six-goal game by the RMU women's hockey team (1-0) led them to their first victory of the season. The Colonials' dominant win came against Union (0-`1). Robert Morris wore new home jerseys which Jaycee Gebhard calls "so awesome." Gebhard started her senior season off in st...