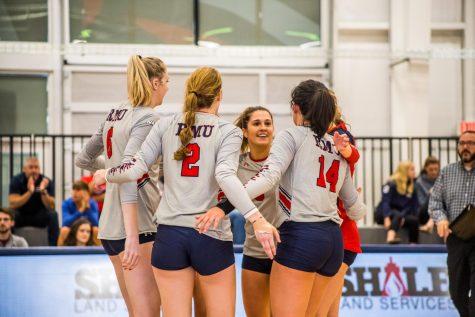 Tyler Gallo, Contributor

August 31, 2019
MOON TOWNSHIP-- This weekend, the RMU Volleyball team (3-0) played in the inaugural sporting event at the brand-new UPMC Events Center, sweeping the RMU Sheraton Invitational by downing Elon, Manhattan College and McNeese State. After sweeping Manhattan 3-0 and playing all five possible sets against Elo...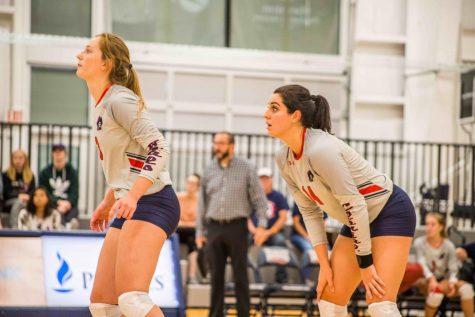 Austin Bechtold, Contributor

August 30, 2019
MOON TOWNSHIP-- The Robert Morris women's volleyball team will begin their season at RMU Sheraton Invitational on Friday and Saturday, hosted in the new UPMC Event Center. The team will host the Manhattan Jaspers, Elon Phoenix, and McNeese State Cowgirls. The Colonials hosted Ball State in a scrim...