Nathan Galderisi, Contributor

October 20, 2019
MOON TOWNSHIP-- Robert Morris University's men's soccer (3-8-2, 2-2-1 NEC) suffered a tough loss last Friday in overtime against Bryant (6-5, 3-0). After two hard-fought halves, only one shot was registered in overtime. That was all that was needed as Bryant's Alex Dacosta scored the game-winning...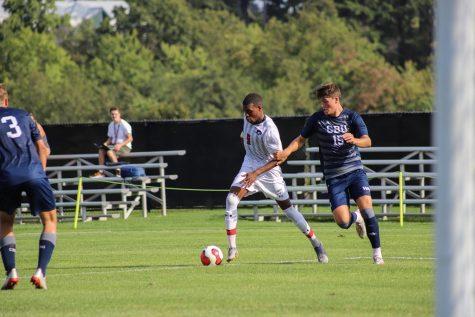 Nathan Galderisi, Contributor

September 18, 2019
MOON TOWNSHIP-- The Robert Morris men's soccer (1-5) is looking to bounce back against Duquesne (4-0-1) when the two meet at the North Athletic Complex on Wednesday, September 18 at 4:00 p.m. Recapping RMU Robert Morris is coming off a tough loss against Longwood (3-1), being shutout 3-0; adding on to...