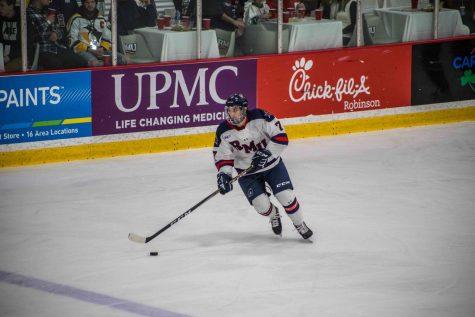 Michael Sciulli, Sports Copy Editor

November 4, 2018

Filed under Men's Hockey, Sports, Sports Showcase, Top Stories
PITTSBURGH- On Saturday night the Robert Morris men's hockey team (3-4-1, 2-3-1 AHC) looked to pick up the weekend sweep against the Niagara Purple Eagles (3-5, 3-3 AHC). Unfortunately for the Colonials, for the second weekend in a row, RMU squandered away the opportunity to pick up both wins in a...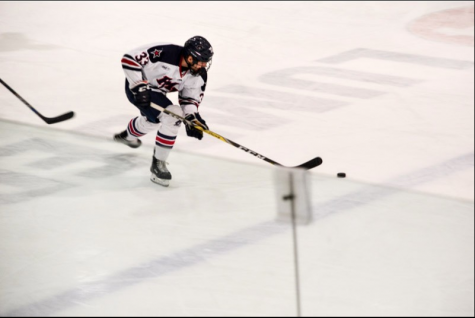 February 26, 2017

Filed under Sports, Sports Showcase
In the aftermath of the Pittsburgh Penguins Stadium Series matchup against the Philadelphia Flyers, the Robert Morris Colonials took to the ice at Heinz Field and downed the Purple Hawks of Niagara 5-1 to claim the 4th seed in the Atlantic Hockey Playoffs. For a team which has seen most of its scori...