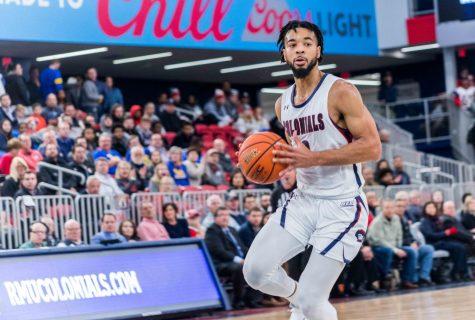 Jordan Redinger, Sports Copy Editor

January 10, 2020
MOON TOWNSHIP-- In their third game of conference play, the Robert Morris University men's basketball team (7-9, 3-0 NEC) faced St. Francis Brooklyn (7-7, 1-1 NEC) on Thursday evening. The Colonials led the game from start to finish, ending with a decisive victory over the Terriers, 78-52. Redshi...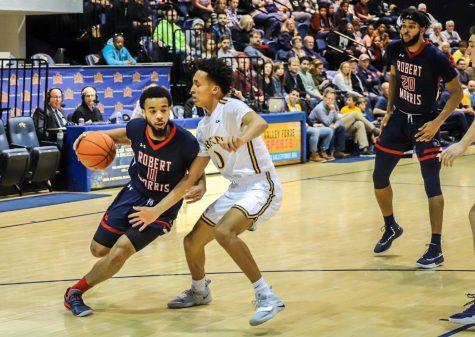 Logan Carney, Digital Content Director

November 6, 2019
MOON TOWNSHIP -- The 10th season of the Andy Toole Era for Robert Morris men's basketball starts this Thursday with the Colonials traveling 278.8 miles to take on Marshall University. Coach Toole enters his tenth season with the second-best winning percentage among current NEC head coaches (54.5%); grante...