Zachary Somma, Contributor

November 1, 2019
MOON TOWNSHIP-- The RMU men's soccer team (4-10-2, 3-4-1 NEC) did not help their chances of making the NEC Tournament with their 3-0 loss to LIU (8-6-1, 5-1-1 NEC) on Friday. The last home game of the season for the Colonials was marred with frustration for the home side, as they failed to convert any o...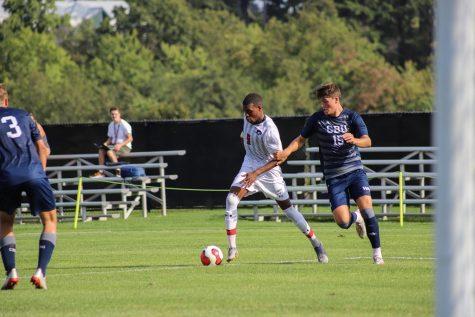 Andrew Arrigo, Contributor

November 1, 2019
MOON TOWNSHIP-- The Robert Morris Colonials men's soccer team (4-9-2, 3-3-1 NEC) are hoping to move up in the Northeast Conference rankings as they take on Long Island University (7-6-1, 4-1-1 NEC). The Colonials host the Sharks this Friday at 3:00 p.m. Recapping RMU The Colonials most recently won their match...