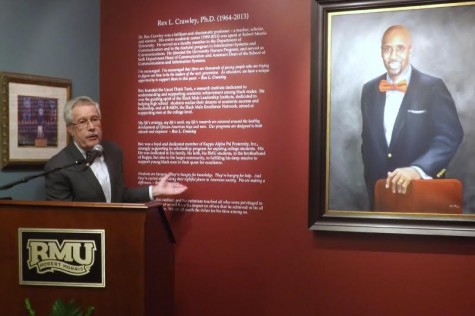 Samantha Sektnan

December 2, 2015
With the passing of beloved professor Rex Crawley only two short years ago after complications from non-Hodgkin's lymphoma, Robert Morris University honored his memory with the unveiling of a portrait on Friday, Nov. 20 in the first level of the Wheatley Center. The unveiling included a portrait of Crawley,...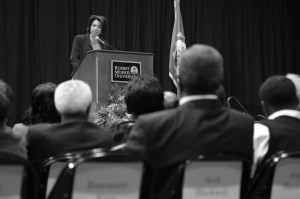 Kaylynn Roebuck, Staff Writer

February 10, 2014
A memorial and celebration of Dr. Rex Crawley's life was held on February 7th in the Charles L. Sewall Center. Dr. Crawley passed away on November 25, 2013 from Non-Hodgkin's Lymphoma. The touching celebration dedicated to the life of Dr. Crawley was a time for just a handful of the thousands...