The Trey Anastasio Band and Goose to stop at the UPMC Events Center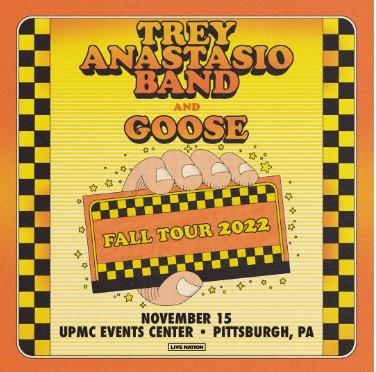 Hope Beatty, Head Arts and Entertainment Editor
August 16, 2022
The Trey Anastasio Band and Goose will be stopping at the UPMC Events Center during their fall tour.
The performance will take place on Nov. 15, and tickets will go on sale Friday at 11 a.m.
The announcement comes as one of several throughout the summer including headliners Earth Wind and Fire and The 1975.