Big Brother 24: The Underdog Takes the Crown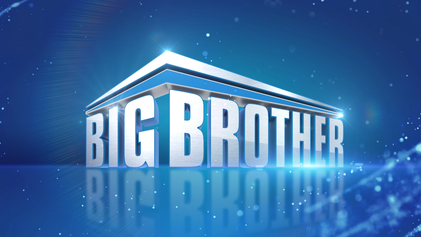 In the season 24 finale that aired Sept. 25, Big Brother named its first black female winner in a non-celebrity season, Taylor Hale.
Taylor, after being mistreated and bullied by the majority of the cast, sat on the eviction block six times before ultimately winning the game by a jury vote of 8-1 by former houseguests.
"(Being the first Black female winner) is the exact goal that I had coming into this entire game. It is mind boggling that I even pulled it off considering where I was on the first week and second week," Taylor said to Entertainment Weekly. "I just want future Black women Big Brother players to know that they can come into the game and they don't have to be bullied or harassed or painted as a villain. They can just be themselves. And win."
This win is historic for the reality show where 16 strangers live in a house separated from the outside world and compete in a social, mental and physical game where the winner receives $750 thousand. Taylor, the former Miss Michigan 2021, took home the three quarters of a million dollar prize.
My favorite part of the entire season was Taylor's final speech to the jury about why she should win. In my opinion, she blew Monte out of the water with her passion, confidence and grace. She is a woman I look up to and admire for her strength.
Taylor was also voted America's Favorite Player and took home an additional $50 thousand and a cruise for two. She is the first houseguest to take home both the title and AFP. The second place winner, Monte Taylor, took home $75 thousand. This was also the first time a Black woman and male sat in the final two.
During her time in the Big Brother house, Taylor was yelled at by former houseguest Daniel Durston for, in his opinion, influencing houseguest Paloma Aguilar's exit during week one. She was also excluded from an all-female "Girl's Girls" alliance for, in my opinion, nonsensical reasons.
The final three consisted of Taylor, Monte and Matthew "Turner" Turner. The trio, lovingly called the Breakfast Burrito Club, were a part of a major alliance called the Leftovers. The Leftovers were created initially to protect Taylor. Throughout the season, the alliance was able to evict their targets one-by-one until they had to turn on each other.
A huge highlight of the season was the double eviction episode on Sept. 8. After successfully evicting house target Terrance Higgins, a whole week of Big Brother action played out in about an hour. Monte and Turner decided to target a former alliance member and competition beast, Michael Bruner. With Turner's Head of Household (HoH) win and Monte's Veto win, the houseguests decided to vote to evict Michael.
Michael was a history-making houseguest having won three HoH competitions and a record-breaking six Veto competitions. Many houseguests and viewers alike thought that Michael would take home the win until they evicted him just a few weeks shy of the finale. Michael ended up sitting as a juror on finale night and was one of the eight votes for Taylor to win.
From a number of "show-mances" and even a love triangle formed between Monte, Taylor and attorney Joseph Abdin, this season had twists and turns that left viewers guessing. There was even racial comments made by a houseguest after last season's all-Black Cookout alliance dominated the game.
America's Favorite Houseguest, Taylor, ended up taking her "second crown" by taking home the money – and her dignity.