Big Brother: The Cookout alliance dominates and guarantees first Black winner
(Spoilers ahead)
This season of Big Brother is history-making, crowning its first ever Black winner.
The title coined from the classic George Orwell novel "1984" character, the reality television show hosts a group of strangers in a house with no forms of communication or entertainment from the outside world. There are cameras watching them and viewers can watch live feeds at any given moment. The houseguests compete in mental strategy and physical games in order to guarantee safety.
This season, the final houseguest standing wins a record-breaking $750,000.
CBS announced last year that all of their reality shows will be casted with 50% Black, indigenous or people of color.
On the first night of season 23, a group of Black houseguests joined forces to create "The Cookout Alliance." They committed to remain loyal to one another through live evictions while also keeping the alliance a secret from the rest of the house.
Since the first season of Big Brother aired in the U.S. in 2000, there has not been a POC winner, and that was a strong motivation for the Cookout.
The Cookout includes Azah Awasum, Derek "Big D" Frazier, Kyland Young, Hannah Chaddha, Tiffany Mitchell and Xavier "X" Prather.
Mitchell played a heavy role in the alliance by creating a "master plan": each of the Cookout members would pair up with a non-alliance member to conceal themselves. If a Cookout member won HOH, they would nominate their teammate on the block as a pawn while targeting their non-Black partner.
Their master plan succeeded as the final six included all original Cookout members. Many viewers see the Cookout as one of the strongest alliances in Big Brother history.
Big Brother host Julie Chen Moonves has been around since the show aired.
"I think it's hard for some people who are not of color to understand the importance of the Cookout making it this far. I have heard some call the formation of the Cookout a form of racism," Chen Moonves said in an interview with Entertainment Weekly. "In my humble opinion, it is not. As a fan of the show, it's impressive to see an alliance this big make it this far. That rarely happens."
As the season ramps up and gets closer and closer to the finale, surprise double evictions ensue and now the Cookout has no choice but to turn on one another.
The first Cookout member was evicted Thursday night: the mastermind behind the alliance herself, Mitchell. In a surprise double eviction, Chaddha was also sent packing.
Awasum, Frazier, Young and Prather are the remaining houseguests, Awasum being the sole female remaining.
No matter what, a Black person will win the $750,00 prize and the title of first POC winner during the finale on Sept. 29. My personal bet is on Xavier "X" Prather due to his strong social and physical gameplay.
To see who comes out on top, tune in to Big Brother on CBS on Sunday, Wednesday and Thursday nights at 8 p.m. Paramount Plus viewers can access the live feeds anytime with their subscription to the streaming service.
About the Contributor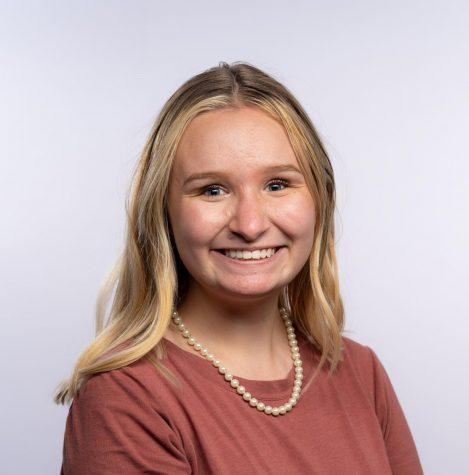 Kaelei Whitlatch, Copy Editor
Kaelei Whitlatch is a Communications and Public Relations major. She is a junior from Scottsdale. Kaelei can be found watching Big Brother or singing in...