Colonial Theatre Announces Spring Musical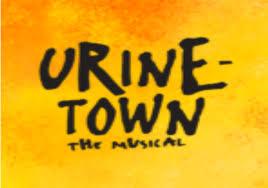 Hope Beatty, Head Arts and Entertainment Editor
November 18, 2022
Colonial Theatre has recently announced that they will be performing the musical, "UrineTown," in the Spring.
The early 2000's musical, written by Greg Kotis (music by Greg Kotis and Mark Hollmann), pushes social issues such as capitalism and bureaucracy and so much more.
Robert Morris University plans to bring this musical to life the last weekend in February.