Distinct guest comes to RMU
On September 14, 2012 the Vice President & Business Line Executive System of IBM, Mr. Greg Lotko was on campus, speaking to students in the new SCIS building.  IBM is a company that is dedicated strictly to technology and working with computers.  Mr. Lotko who has been with IBM for 24 years, explained technology is continuously changing but is fundamentally the same.  Lotko said, "There are examples around us that you probably don't realize, they are still evolving today." Lotko explained how the concept has never changed.  The purpose of the speech was to introduce RMU students to the new-era of technology IBM is introducing.  IBM is pushing to improve how computer systems operate by introducing new mainframe and network.
In attendance were about seventy people including faculty, staff, and a few other guests.  The other guests in attendance were Paul Newton and Don Resnik from IBM, Dave Brown from BNY Mellon, and Dr. John Scarpino who works for K&L Gates and is also a professor at RMU.  They were here to explain and support RMU's education computer systems program. RMU students have been given a distinct opportunity of using state of the art technology.  The students here at RMU will be more than prepared to move forward after their education.
About the Contributor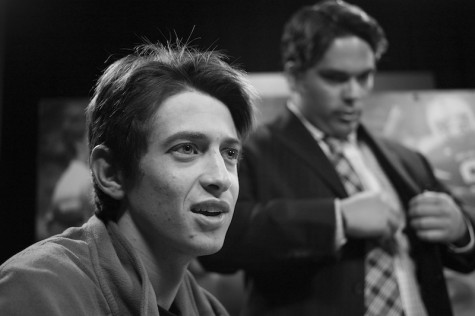 Mike Funyak, Staff Reporter
A Senior Business major with a concentration in Management at Robert Morris University, Mike is a Staff Writer and Blogger for "The Sentry."

In...