Earth, Wind & Fire Brings the Thunder to the UPMC Events Center
With vehicle traffic backed up to the university entrance, hundreds flocked to the UPMC Events Center on Saturday to see an act fifty years in the making – Earth, Wind & Fire.
Earth, Wind & Fire originally started in the early 1970s, and through the next two decades would continually experiment with their sound, working with R&B, jazz, soul, dance and pop music.
With graphics overhead of the band's earliest moments, the latest moments in their history unfold right before us. They are truly a time capsule, capturing the funk and groove of the late 20th-century and returning it to us here in the modern day.
As the lights dimmed at the UPMC Events Center, the crowd roared as each member of the band moseyed their way on stage, each joining in on the melody of "Shining Star."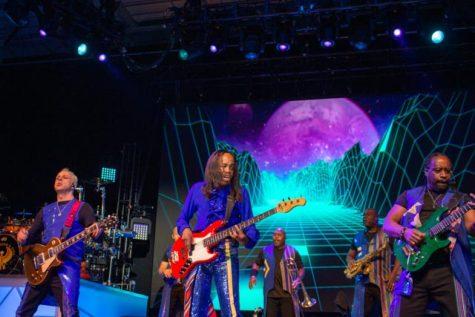 Then, as lead singer and original member Philip Bailey arrived on stage, the horns blared, and the party began.
The energy echoing through the Events Center was infectious. As the band kept the pace high with "Mighty Mighty," the audience responded in turn with crowds of people dancing to the groove laid down by lead bassist Verdine White.
Even as the energy cooled with a murmuring rendition of "Devotion," the passion was plain to see. The dancing turned to swaying, and the stage lights were replaced by phone lights as Bailey belted out a heart-wrenching solo.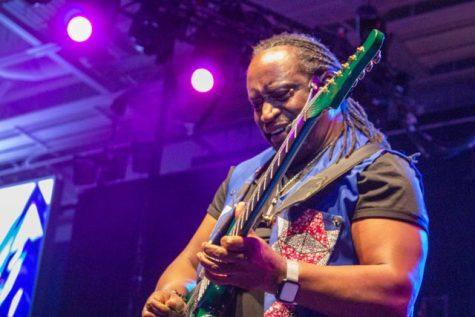 As the sentimental mood in the room quelled to its highest, the band kicked it into overdrive. With back-to-back-to-back performance of their biggest hits, Earth, Wind & Fire pulled the entire audience back to their feet with electrifying performances of "Boogie Wonderland" and "Let's Groove, "capped with a song that was just a little late, "September."
After thunderous applause shook the UPMC Events Center, the band took their leave.
Of course, as all good bands do, Earth, Wind & Fire returned to the stage shortly after for an encore performance of "In the Stone."
Music will return to the UPMC Events Center as rock band Bring Me the Horizon will perform on Oct. 16.