Fall Etiquette
Here at Robert Morris University, there are many opportunities for success and ways to better every student's professional outlook for the future.
One special opportunity that the Office of Student Life would like all students to consider is the Fall Etiquette Dinner program. This Fall Etiquette workshop is a dinner with professional attire required to help prepare students with dining and business etiquette. The program will be taking place on Tuesday, November 12 from 4:30 – 6 p.m. at the Sewall Center.
The head of this workshop is Ms. Karen Litzinger, a very credible career counselor. Ms. Litzinger has been doing events like the Fall Etiquette Dinner program for over 25 years, along with coaching and other various career prep. With a Master of Arts from Michigan State University in Higher Education Administration with a focus in Career Education, Ms. Litzinger has had many experiences with helping people prepare for their professional future.
There will be many times in a future professional career that managers, or  potential employers will ask to meet over dinner, where one might find themselves doing all the wrong things with no preparation. This could give a bad impression and cost someone the interview. This workshop will help familiarize students with the socially acceptable actions to take in such situations.
The cost to attend is $10 per person, and resident students may pay with their freedom card. The menu for the evening is wedding soup, mixed greens salad, a choice of entree (sliced roast beef or vegetarian lasagna), and cheesecake. All students interested in this benefiting event are asked to contact the Office of Student Life at 412-397-4352 or [email protected] for further questions or to make a reservation and dinner selection.
Professional attire is once again recommended for the night since its a professional dinner, it's only appropriate to dress the part.  RSVP no later than November 8 to be a part of this great opportunity.
About the Writer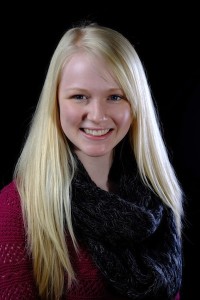 Sydney Roberts, Multimedia Reporter
A freshman communication major with a concentration in journalism, Sydney serves as the assistant editor for the Lifestyles section of RMU Sentry Media.