From freshman to alumni, back to school events shine
May 1, 2015 was just the beginning of the fastest summer of their lives for the Robert Morris University Class of 2019. Having chosen their college, they joined the RMU family along with fellow students, faculty and all the alumni that came before them. As summer fades into fall, freshmen hugged their families goodbye–for now. It may be a week, a month or an entire year before they see them again, but all of them have embarked on a new chapter in their lives.
This year's Freshman Orientation began on August 20 with new students moving their lives into one side of a double room with a new roommate they may have never met before. While having a stranger as a roomie was a new experience for most, these newest members of the RMU family were greeted by the friendly faces of the staff, faculty and upperclassmen throughout orientation weekend.
While leaving behind family and friends can be difficult, freshman Kinsey Bowser is one new RMU student who looks at this experience as an opportunity to enhance herself.
"I've always seen college as a new start and a way for me to be the best person I can be," Bowser said.
2015 graduate Shelsea Binek still lives just 25 minutes from the university and attended some of this year's event with friends who are now seniors. As a recent graduate, orientation reminded her of how much the past few years impacted her life.
"RMU has always helped me find who I am as a person," Binek said.
The newest members of the Colonials' community experienced many new things during their first weekend; however, it is also an important time for the other students on campus. Ben Decker is beginning his sophomore year and sees how move-in time is valuable for all students.
"As freshmen get used to their new lives here on campus, upperclassmen see it as a chance to reconnect with their friends and make new memories," Decker said.
One of the favorite activities of orientation weekend was Bobby Mania. From graduates like Binek to senior Hunter Carlheim, it was a fun event for all. Binek enjoyed seeing all her friends still on campus, and Decker had fun with new and old friends.
"Nothing can compare to Bobby Mania," Carlheim said.
With seniors returning to school for the final time, it might seem that it would be difficult to get excited about the first weekend back on campus. Carlheim, who is also a FYSP mentor, still looks forward to all the events and thinks the quality of his fellow students keep things positive.
"It's the students that make it easier," Carlheim said. "The nicer they are, and the more willing to participate they are makes the orientation events so much better and makes them more fun for everyone."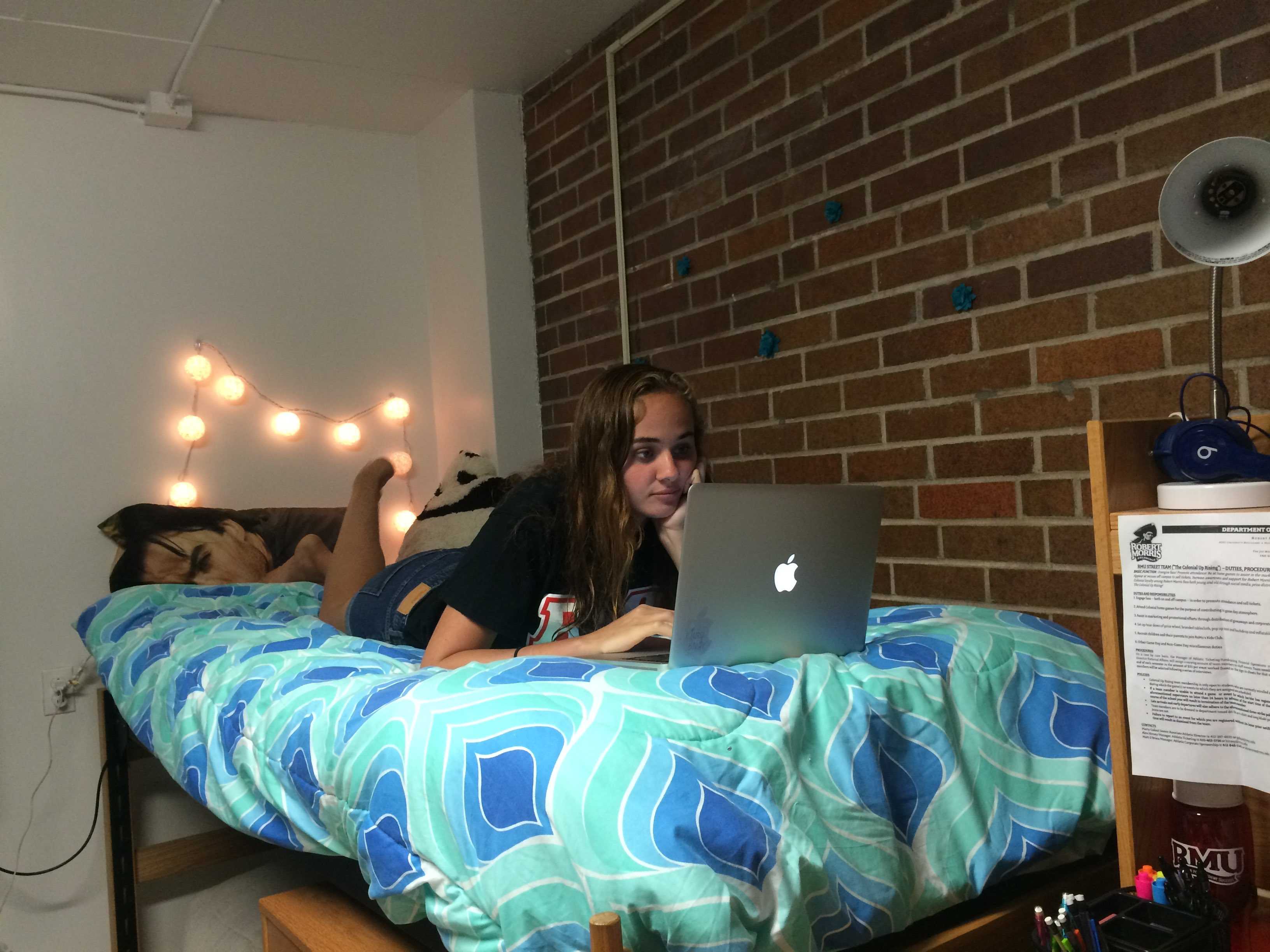 Decker also believes that participating during the weekend is important, and it gives everyone a chance to meet new people and make new friends. He sees a great deal of value in this part of orientation.
"I think that this is an important time because the friends you make during the weekend could end up being great friends that really help you throughout the semester," Decker said.
In addition to the students, the faculty and staff have to get ready for another new school year by preparing to welcome the students back to campus. Faculty member R. John Locke, who is also the Director of Student Activities and Leadership Development, is part of the Student Life team who brings the weekend to life. According to Locke, it takes a great deal of effort from the team to pull off every year.
"We spend all summer planning orientation events because we're excited to bring students back and welcome new Colonials to the family," Locke said. "Move-in day, where all of the move-in crew swoop in people's cars and take stuff to your room, is a nice welcoming experience, but it is logistically challenging to plan."
From faculty to graduates, back to school at RMU is a special time. For freshman, everything is new. For others, there are new students to get to know. On the campus, there is new construction and new events like the world's longest chain of t-shirts.
Binek, who graduated just a few months ago, has been able to reflect on what made her experience special. It provides food for thought, not just for freshman, but for everyone on campus.
"My advice for freshman is to not be afraid to try new things."