Humans of RMU: The WWE academic
Few of us think that an experience we had when five years old will continue to influence our interests and accomplishments in adulthood. For John Locke, senior director for student activities and leadership development, his long-time interest in professional wrestling and the WWE began when he was a child.
"I'm a life long fan of WWE," Locke said. "When I was five years old I met Hulk Hogan, at the Howard Johnson's, which is the hotel the wrestlers stayed at. The Howard Johnson's is now the Eat'n Park in Moon Township. After we went to see the show at the Civic Arena, we went there and waited, and I got to see Hulk Hogan."
Locke's interest in sports entertainment has never waned. The more he followed it, the more he saw the artistic nature of the enterprise run by the McMahon family. Observing its elements of theatrical production, storytelling, masculine ballet, soap opera, comedy and melodrama, Locke came to love the WWE from a broader perspective.
"Everybody has their nerd-thing," Locke said. "People have the thing that they love, and from the thing they love, they go deeper and deeper and deeper. If you love Spider-man, you can find a million things about Spider-man you can dig deeper into, and talk about it and intellectualize it. WWE was always that for me."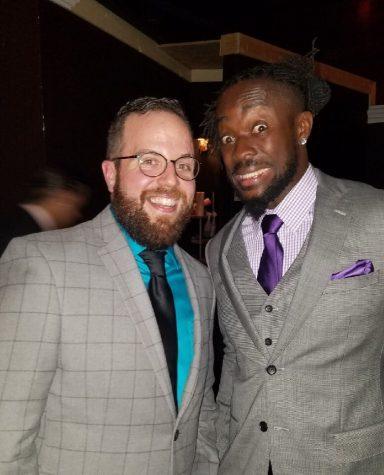 As an intellectual pursuit, Locke has long maintained an interest in contributing somehow to the sports entertainment business. After being accepted into his doctorate program in 2015, it was not surprising that thoughts of professional wrestling made their way into his studies.
"You just start thinking about what your research project is going to be about, and I thought to myself, 'Wouldn't it be great if my research can be shared at the WWE performance center.' They have a school in Orlando where they teach people to become WWE superstars, so I was thinking about my history. I've been doing sports forever and theater forever and started kicking around this idea about the connections between sports and theater."
Considering Locke's long interest in the WWE, it was an interesting coincidence that RMU President Christopher B. Howard connected with Stephanie McMahon, WWE's chief brand officer, through their mutual involvement with the Aspen Institute. Locke noted the relationship after seeing a picture on Howard's Twitter feed from a Monday Night Raw event that McMahon had invited Howard to attend.
Howard has been using his connections to foster partnerships between organizations such as WWE and RMU's business, sports management and entertainment management programs. At BobbyMania in 2017, Locke had the opportunity to tell Howard about his research, which eventually became a part of the collaboration between these organizations that led to the creation of a course on the WWE.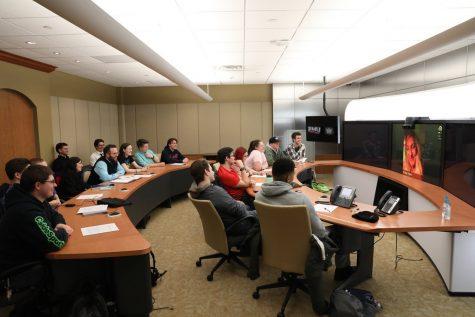 "Canyon Ceman and Matt Bloom came to campus (for the class)," Locke said. "Matt is the head trainer; Canyon is vice president of talent development. I sent them a two-pager of my dissertation. They thought it was interesting content that they wanted to share. They invited me to Florida, and this past summer … presented for three days (at the performance center)."
Although it has been a journey that he began early in life, it has also been a remarkably short period of time since a long drive home first got him thinking about the next steps in his education and his career.
"In March of 2015, I had this idea — I wanted to go there, and in July of 2018, I was there," Locke said.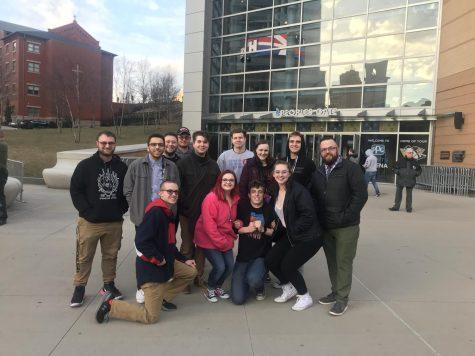 While the WWE is now tied to his professional life, it also remains a big part of his personal life. During the interview, Locke paused at one point to read a text message. He explained that it was from a friend living out of town that he messages weekly about their shared interest in the WWE. It keeps them connected in a way they would never otherwise manage without wrestling.
"If we didn't have that in common, as something we both watched, we may not communicate as much," said Locke. "That's what's so great about art and storytelling."
___
EDITOR'S NOTE _ This is the last of the 43 "Humans of RMU" that I have written about these last 4 years. It has been a pleasure meeting just a few of the special people that make up the RMU family and having the opportunity to tell everyone about the unique characteristics that help make them and us human.
___