Paul McCartney Rocks The Burgh
It has been 50 years since the Beatles performed at the former Civic Arena.  For many Beatle or Paul McCartney fans, it was feared Sir Paul would never return to Pittsburgh, until 2010 when he played two concerts to open the then new Consol Energy Center.
Pittsburgh fans were given another chance to see McCartney on Monday July 7, 2014 at Consol Energy Center.  Compared to his concerts in 2010, McCartney played less Wings (1970s solo material) and more Beatle songs.  As soon as Paul walked on stage at 8:30, he instantly launched into "Eight Days a Week" which for most fans was an ode to the Beatlemania days of the 1960s.
At one point of the concert, McCartney told the fans "today is a special day." The reasons were 1) Ringo Starr was celebrating his 74 birthday and 2) Paul McCartney's father birthday was also July 7.  Paul then played a short rendition of The Beatles "Yellow Submarine" which he asked the crowd to join in and sing as a notion to celebrate Ringo's birthday.
Another change from this concert compared to the 2010 concerts was that McCartney played guitar on many of his songs.  When changing guitars, McCartney would explain the guitars history and what songs he recorded with it.
Along with playing about five newer songs from his past two albums, McCartney performed some songs that he rarely performs live.  These songs include "All Together Now," "Lovely Rita," "Hi Hi Hi," and "Being for the Benefit of Mr. Kite."  The later song being written and sand by John Lennon on The Beatles Sgt. Peppers album was extremely unique.  During the performance of "Being for the Benefit of Mr. Kite," the arena was filled with magical and multi colored lasers.  The psychedelic sights and sounds of 1966 were once again alive inside during Consol Energy Center during the song.
After the second Encore, Sir Paul stated "Thank You Pittsburgh!" and "See You Next Time!"  It is truly remarkable that at the age of 74, Paul McCartney can still wow the fans with a three-hour concert of around 40 songs.  Sir Paul certainly rocked Pittsburgh and fans are hoping he returns soon.
About the Contributor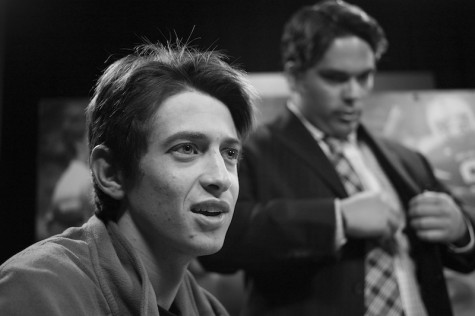 Mike Funyak, Staff Reporter
A Senior Business major with a concentration in Management at Robert Morris University, Mike is a Staff Writer and Blogger for "The Sentry."

In...