Pittsburgh-Raised, Independent Artist Caleb LaDuke Aims to Show His Road to Redemption on Upcoming EP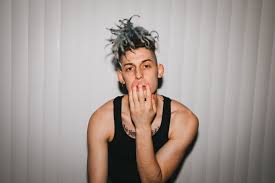 For the most part, our music reviews tend to focus on bigger, more well-known and popular artists. But it is sometimes easy to forget that there are thousands of unknown artists and independent people out there making music to only a small audience. While sometimes the audience is not there because of the quality of the music, oftentimes it is just simply that the artists just don't get a lot of press, or social media reaction.
Recently, I was made known of an artist named Caleb LaDuke, a Pittsburgh-raised rapper/singer that self-described his music as R&B and Pop, combined with a hip-hop base. Interested, I gave a few of his songs a listen and was honestly taken aback by the quality. While they weren't perfect, they sounded clean, well-produced, well-mixed, and something I could definitely hear over the radio or on TikTok. Yet, these only had a few thousand streams each. If given the same media or social media attention as somebody like a blackbear, for example, I don't think anybody would question how his stuff got popular.
After getting in contact with Caleb, he graciously did an interview with me and talked about his Pittsburgh upbringing, what he wants listeners to get out of his music, and many other things. One of the main talking points was that he was releasing a new EP, R., on October 14th, so we discussed a lot about what to expect from that as well.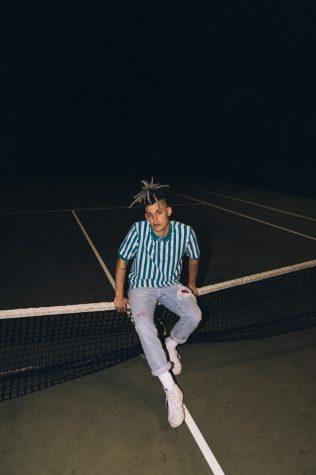 Q: "What was your upbringing like around Pittsburgh?"
Caleb: "I grew up around 50 minutes outside of Pittsburgh, and grew up in a very Christian home. My brothers and I were homeschooled, and then we moved to a place called Riverside… My dad owned a music studio so he always had us around [music] sessions. I love telling people that I'm from the Burgh, I just think it is a cool city and it's so different; I'll tell people 'What's up with yinz' and they go 'What is that?"
Q: After being in Pittsburgh, you moved to Nashville, how has that been going so far?
Caleb: "When I first moved to Nashville, it was tough. I didn't have that sense of community, my family, and being a new artist in a city dedicated to music is pretty intimidating… But I met super dope people after like 6 months, and got into a new church. It's been really good the past few months since I've met the people I produce with at a show 6 months or so ago. I feel like my sound has gotten so much better since I've met them and I just have that sense of community now and I feel like I have more purpose and vision with my music now."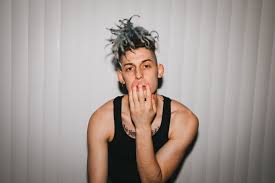 Q: You've mentioned a few times about your faith, does that play a role in your music?
Caleb: "Heavily, everything I do is to try and honor God and there's certain things that I won't do in my songs, like I won't cuss. I like to write a lot about my experiences with the Lord. However, I wouldn't say that I am a Christian artist or make [Christian music]."
Q: What was the main catalyst or inspiration behind starting to make your own music?
Caleb: "There was a moment… that I'll never forget. I was around twelve years old in my dad's studio, had no idea about music… but my dad played a part of this song he was working on, and I heard this guitar part and I was like "Woah! What was that?". And I told my dad, like "I need a guitar right now." So they got me like this $200 acoustic electric guitar and I just went wild, I practiced 4 hours a day playing it. I remember laying the guitar down and just plucking at the strings, not understanding anything, but just being so interested in it."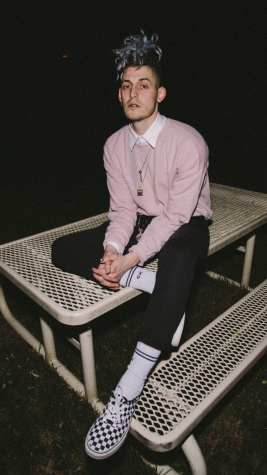 Q: How would you describe your music to somebody who has never heard it before?
Caleb: "I would say that it is very pretty, organic instrumentation, mixed with heavy hip-hop drums. It's like indie, R&B, Pop with Rap and Hip-Hop undertones. "
Q: What artists are you listening to right now that you are taking inspiration from?
Caleb: "Usher and Ne-Yo, the way I learned how to harmonize and sing was to put on Ne-Yo records and just practice singing to them. I really like Andy Mineo, I just respect his art and think he's hilarious. I'm really messing with this UK artist named Dandelion, I think all of his stuff is fire. I love J.Cole, Eminem. I think my rapping style comes more from Chris Brown, when he started rapping, like that sing-songy style. I love rap but I feel like I'm more of a singer. Blackbear is another one, me and my producer Chris, we were talking one time about his song "hot girl bummer" and we were just like "This is so well-written". I also really like Post Malone, he just writes really well and I love H.E.R. as well, she just has insane vocals and her producer is nuts."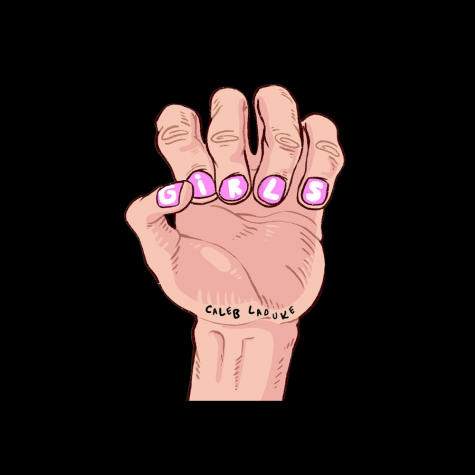 Q: R. will be your second EP after you dropped GiRLS earlier this year. What have you learned or changed since then?
Caleb: "I've learned a lot about myself. I think on GiRLS I thought I had to write really fast, hard, cool stuff so that people would like me. But I'm a sensitive person so I really wanted to delve into my sensitive side and I always was scared to sing in my songs. I wanted to come across a certain way but I realized that wasn't really me. So I feel like this sound I'm developing on R. is a lot more mature, and a lot more of who I am as an artist. Also, now I'm working with Chris and Sean, and I've found the longer we work on a project, the better it sounds. It's important to have continuity in working with the same people, and to work with people in general; I wrote and produced GiRLS pretty much by myself other than with my friend Jeremy."
Q: What is the main thing you want listeners to take away from R.?
Caleb: "I want them to see my human-ness and see how one person can go from so much joy to brokenness, back to redemption. To see that no matter how bad things get, that they will always get better. Some of the songs are about the past, but some are also about this year, and finally healing from past situations."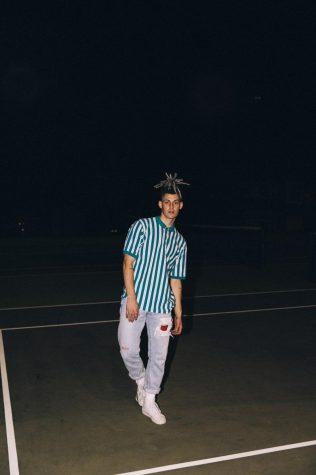 Q: What song are you most excited for people to hear from the new EP?
Caleb: Definitely "Down In Oceans", it's coming out October 9th as a single. I have probably listened to that song at least 2,000 times, I just love it. The production sounds just like what the sound is named, I just love how the Lord gave me this song and I was able to write it. I feel like it says exactly what I'm feeling, and as an artist I feel like that's huge. It's also very different from what I usually do, and I'm just so excited for that one.
Q: Finally, if you could pick any artist to do a collaboration with, who would it be and why?
Caleb: Andy Mineo. I know it's out of left field, but I respect his art so much and his faith. I just think he would be such a good music mentor and friend. I just love his intertwining of faith and music, and you know there are plenty of music artists out there that I respect and would love to work with, but personally he is just one of my favorites. It would be cool to work with Drake, yeah, but I wouldn't be nearly as excited as I would be working with Andy.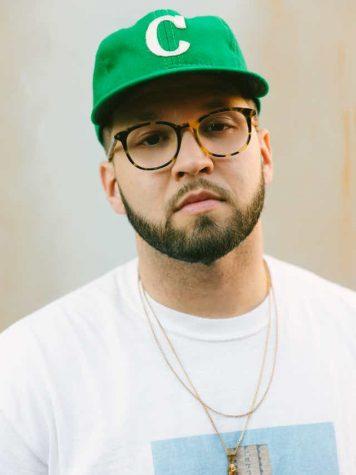 I really want to thank Caleb for taking the time to do the interview, we talked for over 30 minutes and we both had a lot of fun with it! As a final note, please give his stuff a listen. Even if it ends up not being your thing, or your preferred type of music, any independent artist still appreciates anybody taking the time to listen to their work and giving it a try, and I mean this not only for Caleb, but any smaller artist. They need people to give them a chance first if they want to make it far in the industry, and every bit counts. Caleb's new EP, R., is coming out Wednesday, October 14th, and his new single, "Down In Oceans" is out now on streaming services, so be sure to give it a listen!