Ready, Steady, Go check this out
As I have mentioned in a few of my previous articles, "Drake & Josh" was one of my favorite television shows growing up. Drake Bell is not only an extremely talented actor, but also a wonderful musician as well.
If you have never heard any of Drake Bell's music, you are seriously missing out on some great stuff. The new album somewhat strays from what he has done in the past. The new sound kind of reminds me of a more upbeat mix of Elvis Presley and John Mellencamp, which is an absolutely amazing combination, while also adding a classic feel of the 1950s.
Unfortunately, this style of music tends to get highly underappreciated today, which is extremely upsetting because the twelve new songs included on the album are better than any of the garbage currently being played on mainstream radio stations today.
Eight years after the release of his album, It's Only Time, Drake Bell is finally back in the music scene, with April 22 marking the release of his third studio album, Ready, Steady, Go! Of Bell's trio of albums, Ready, Steady, Go! is easily his best.
The album's lead single, "Bitchcraft" is upbeat and will make you want to tap your foot the first time you hear it. A new, more rock-like version of "Makes Me Happy," Bell's only single to chart to date is also included on the album. My personal favorite song from the album is hard to choose because all of them are so catchy, but "Bull" has resonated in my head since the first time hearing it.
Queen and Billy Joel are two of my favorite artists of all time. What makes me happy (you see what I did there?) about Ready, Steady, Go! is that Bell includes covers of both "Crazy Little Thing Called Love" and "It's Still Rock and Roll to Me." A lot of artists attempt to cover iconic songs and fail miserably. That is not the case for Bell, as he blows both tracks out of the water.
If you are a fan of Bell or rock n' roll music in general, Ready, Steady, Go! is an absolute must add to your music collection.
About the Writer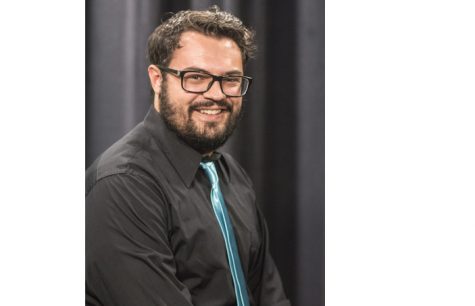 Matt Merlino, Chief Graphic Designer
A senior Media Arts (Graphic Design) major, Matt is the award-winning Chief Graphic Designer for RMU Sentry Media. His design work has won first place...