There's no place like London
Though I have yet to "sail the world" per se, I have found the lyrics to Patrick Quentin's song in the play "Sweeney Todd: The Demon Barber of Fleet Street" to be fairly true: there legitimately is "no place like London." If a person were to ask me, "Would you ever return to London as a tourist once more?" I am afraid I would respond with a solid, "No." Not that London was a horrid place to be, but in comparison with the nine other countries I had the opportunity to visit, I found it quite boring and dull. Subpar to the other locations in Europe, if you will, but that doesn't mean I didn't have an intriguing time while there.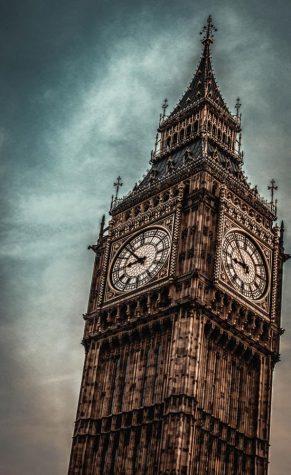 As I took my steps through the airport following an eight-hour flight from Philadelphia International Airport, I was shocked by the total global immersion found in the city. This, of course, was a positive aspect of my time in London. The culture was an extremely diverse hub of art, food and music. I originally found myself approaching London as if I would only come across those with accents like Daniel Radcliffe and Gordon Ramsay, but instead, there were citizens from all over the globe living peacefully in one area.
My study-abroad provider then had us taxied from the airport to Kensington, a wealthy part of the London cityscape, to settle into our hotel. It was at this time that our adorable tour guide and British caretaker gave us basic information on navigating the city. The most notable of her comments was a description of why the streets of London were so entirely chaotic.
"During the founding of the city, streets were made only to accommodate the passing of carriages instead of large trucks and buses," she said. "One can build up a lot of anxiety just traveling from one stop to another while above ground."
Our tour guide, whose name I regretfully forget, then advised us of "The Tube." The Tube is London's subway system and one of the oldest in the world. It runs through London, stopping at popular places such as Piccadilly Circus and High Street Kensington. This makes navigating the larger-than-life city easier and more time effective. I found myself in love with the sense of humor and whimsy my traveling partners and I received when the kind British voice proclaimed over the intercom to "Mind the Gap." She also directed us to purchase an Oyster Card, the prepaid travel documents needed to use the Tube, and I thus began my expeditions throughout London.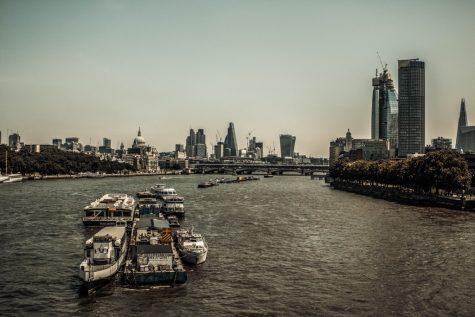 The first stop I found myself at was Buckingham Palace. For those who do not know, Buckingham Palace is the home to Queen Elizabeth II. The grandeur of the architectural structure was incredible to see up close and in person, but it was at this point during my trip that I found the tourists flocking to all major monuments a real pain for my inner photographer. London was by far the worst city for tourists. Thousands of them were walking to or in front of the palace–sometimes four or five people deep. I was frequently slapped with selfie sticks, and I personally wondered how many photos I appeared in on others' social media.
The next location was Westminster Abbey; following that, the British Parliament building. Of course, each of these places was a work of art architecturally, but they seemed to falter in all other interest points… and they were also flocked by tourists as well.
My third day in London was spent in places like the Camden Market and Hyde Park. Through my experiences here, I quickly realized that London actually isn't that different from the United States, and I really think that is where London fell short.
At the Camden Market, I bought fake Italian gelato shaped as a rose and marketed, similarly to the U.S., as "The Best in London," which quickly melted into a puddle at my feet. This occurrence became a real laughing point for a passersby, and there wasn't one napkin in sight.
My soon-to-be Prague friends and the sticky mess that I was thought it would be a good idea to hike the length of Hyde Park. After a few miles, we found ourselves exhausted and checked our phone's GPS to find that we were still a 45-minute walk from our hotel. Petra, the outgoing girl from central Michigan who was taking up the rear as we walked the London sidewalks, stepped into the street and hailed a cab without our knowledge. We turned to see her getting in and yelling at us to follow.
What we thought was a 45-minute walk to our hotel ended up being a 2-minute cab ride. We tipped the driver 20 pounds, which is a $30.00 equivalent, and we went to bed to get ready for a flight to Prague in the morning.